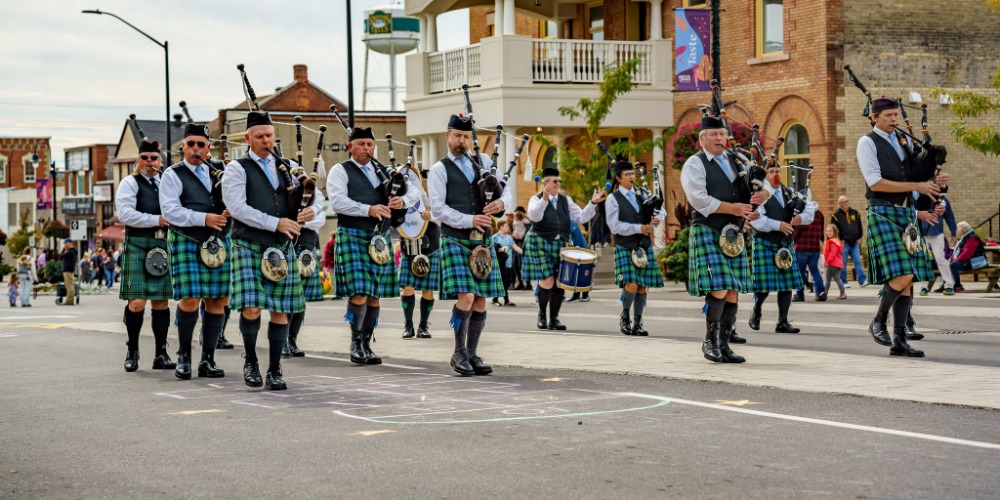 On October 1st, Smiths Falls celebrated the soon to be completed construction of the Beckwith Street Revitalization Project with the Back On Beckwith Street Party that attracted thousands of community members, business owners and tourists who gathered to enjoy the Downtown core including the new Artscape Parkette on Russell Street.
"Line painting and pavement markings took place during the unseasonable warm weather on the weekend of October 22nd", said Paul McMunn, Director of Public Works & Utilities. "There are some final touches being completed this week such as minor landscaping and general clean up of the site. The intersection of Beckwith Street and Elmsley Street North will be commissioned later this week which will be the last operation before the official re-opening".
The project saw the replacement of underground infrastructure (sanitary/storm systems and watermains), installation of new concrete curbing and large side walks, parallel parking lanes, fully separate cycle tracks, signal infrastructure meeting Accessibility for Ontarians with Disabilities Act (AODA), new Pedestrian Crossover, pedestrian and street lighting, landscaping, and new street furniture.
"The re-opening of Beckwith Street to traffic represents a great milestone for the community and businesses,'' said Karen Burns, DSFBA Chair. After years of construction, we are ready to welcome foot, cycling, and vehicular traffic to our downtown shops and restaurants"
Subscribe to this page