Smiths Falls-Montague (Russ Beach) Airport (CYSH) is a registered aerodrome with Transport Canada providing private, commercial, military and emergency services making it one of the best general aviation airports in Eastern Ontario.
Owned by the Town of Smiths Falls and the Township of Montague, and operated and maintained by volunteers from the Smiths Falls Flying Club. They offer many services and events to members the Sky Lounge and host a number of events open to the public.
It located about 3.5 nautical miles (6.5 km) east of the Town of Smiths Falls. The airport and airspace are not controlled, but published instrument approaches are available to both runway 06 (NDB) and 24 (GPS).
The Smiths Falls Flying Club operates a flight training unit with three Cessna 172 airplanes, and there is 100LL avgas available 24 hours via a self-serve credit card system. There are no landing, ramp or tie-down fees. Surface level aerobatics are frequently conducted over the paved runway 06/24.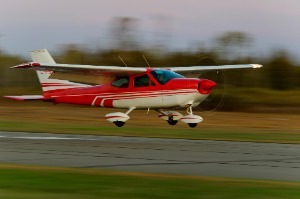 For more information about services, flying lessons and events, visit the website or contact them directly.
102 Van Exan Drive
PO Box 4, Smiths Falls
Ontario, Canada, K7A 4S9
info@smithsfallsflyingclub.com
Or stay connected and check out their Facebook Page!
Subscribe to this page