The Business Information and Connections Program was established in 2021 by the Economic Development and Tourism Department and aims to engage local businesses to collect vital business climate data and build and maintain these important relationships. Insights gained from the annual survey identifies and tracks local challenges and successes of the business community and informs the departments work plan and program development.
The 2022 Annual Business Survey is currently collecting feedback from business owners
Every year insights and feedback obtained through the survey is reviewed and provided to Council and the community. You can view past annual reports and highlights.
2021 Year End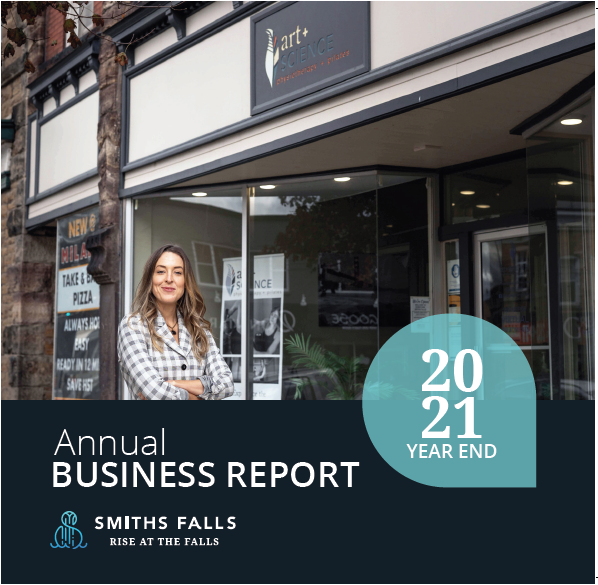 Report Highlights
- 28 businesses (84) completed the survey
- 90% of Business are happy or very happy doing business here
- 36% increased profits over 2020
-19 new businesses opened
-37% reported increased operational costs were their business challenge
- the majority of businesses would like more communications and information
For more information about the Business Information and Connection Program, to provide feedback or learn more about program and services to support local businesses please contact Julia Crowder, Manager of Economic Development at jcrowder@smithsfalls.ca or 613-283-4124 x 1107
Subscribe to this page