COMMUNITY INVOLVEMENT

In 1829, Sir Robert Peel helped to establish the first modern-day police force in London, England. Peel devised nine principles which later became known as Peel's Principles. Peel's most influential outlook for policing is exemplified in the principle which claims:

"the police are the public and the public are the police "Peel's principle illustrates well the philosophy adopted by the members of the Smiths Falls Police Service. As our motto "Community First" suggests, the members of the Smiths Falls Police service have taken an active interest in ensuring the health, safety, and well-being of our community. After all, not only must we work here, we live here as well!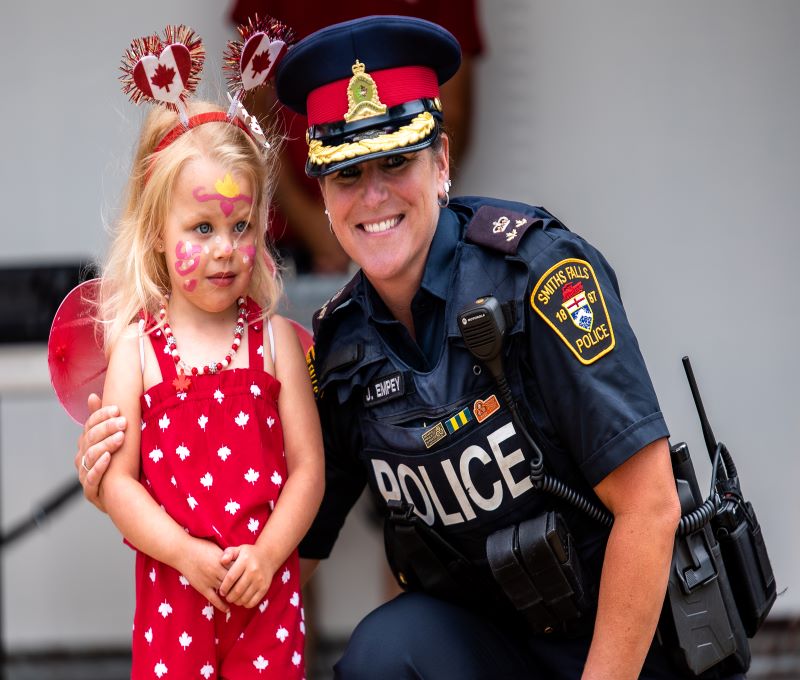 Police Service Community Programs and Outreach
Listed below are some of the community activities and charity events that we actively organize and/or participate in. Don't forget to follow our Facebook page for the latest news.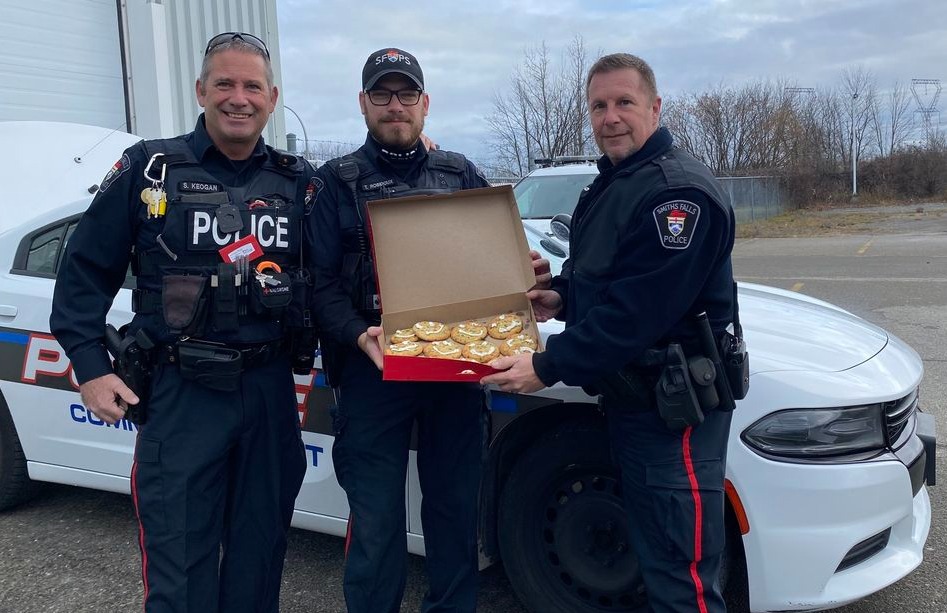 Starting out the day right with holiday smile cookies for breakfast for our staff! Smile cookies are in support of Duncan J. Schoular Public School - UCDSB nutritional school program. We do know how important a healthier breakfast is for our youths in schools and are amazed as what all the volunteers do to support this in both our Public and Catholic schools in Smiths Falls. Thank-you Tim Horton's for supporting local charities!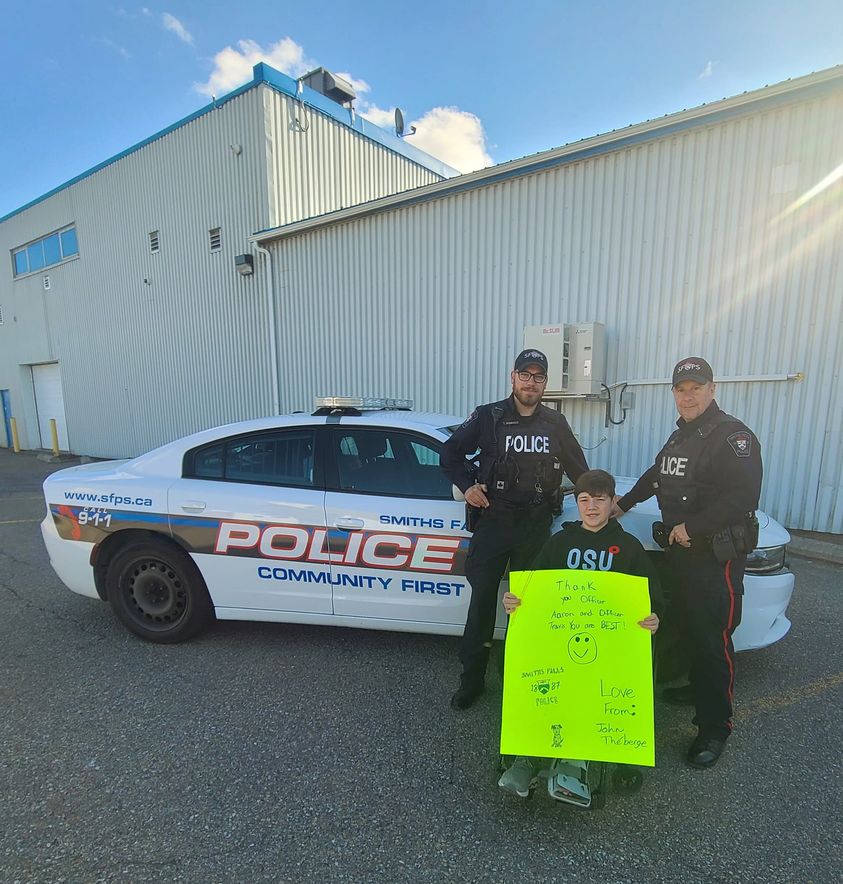 We would like to say a big thank you to John and his father for stopping by today!
John was involved in an accident this summer and was injured as a result. Constables Travis Robidoux and Aar
on Tompkins attended the accident and checked in on John after being transported to the hospital. We are happy to say that due to the positive interaction Officer's Travis and Aaron had with John, he is now wanting to pursue a career in policing
John had a tour of the police station and he is even more excited about policing now! Thank you again to John and his family for taking the time and letting us know how our officers made a bad situation a little better for John. It truly means a lot to us.
From all of your friends at the Smiths Falls Police Service.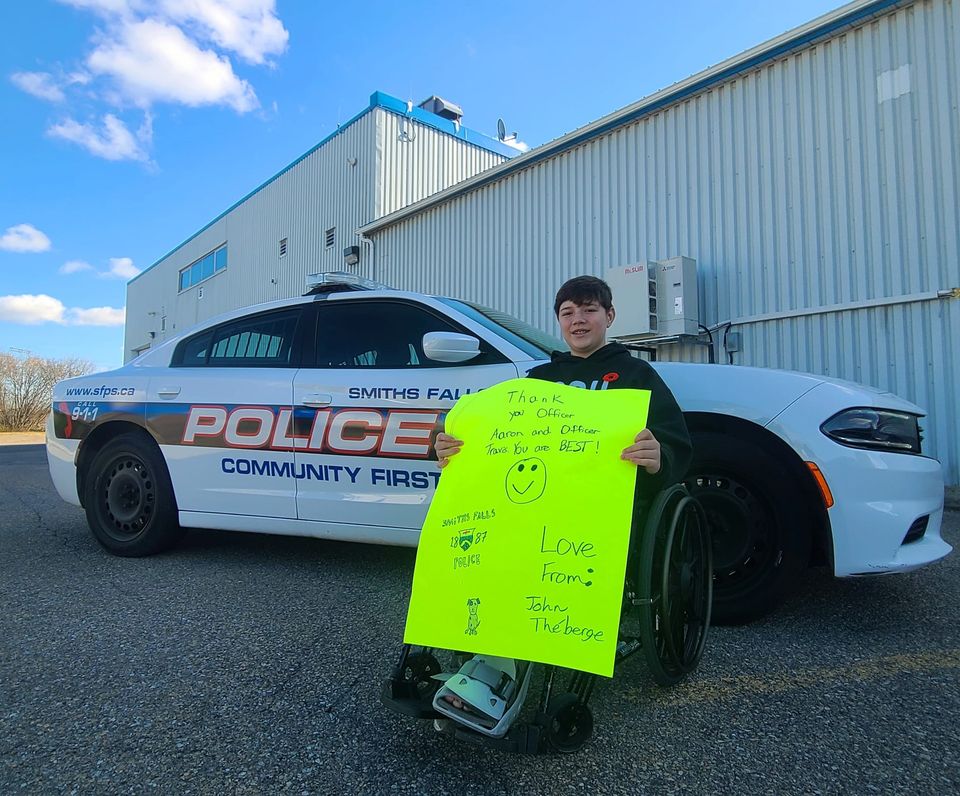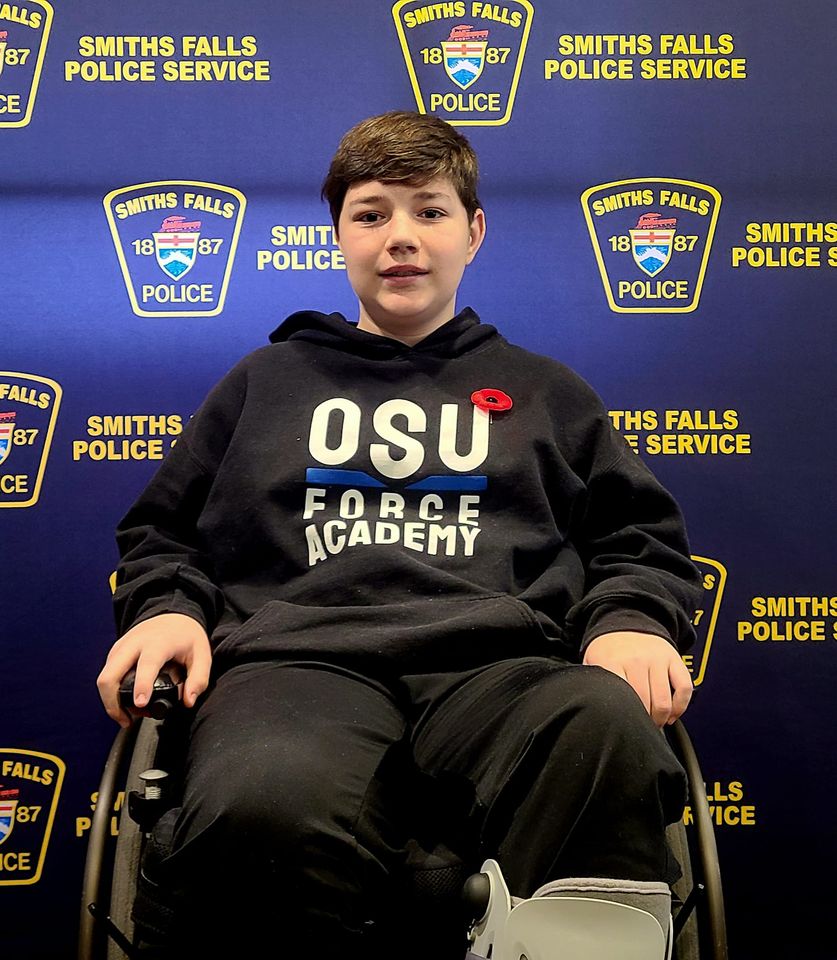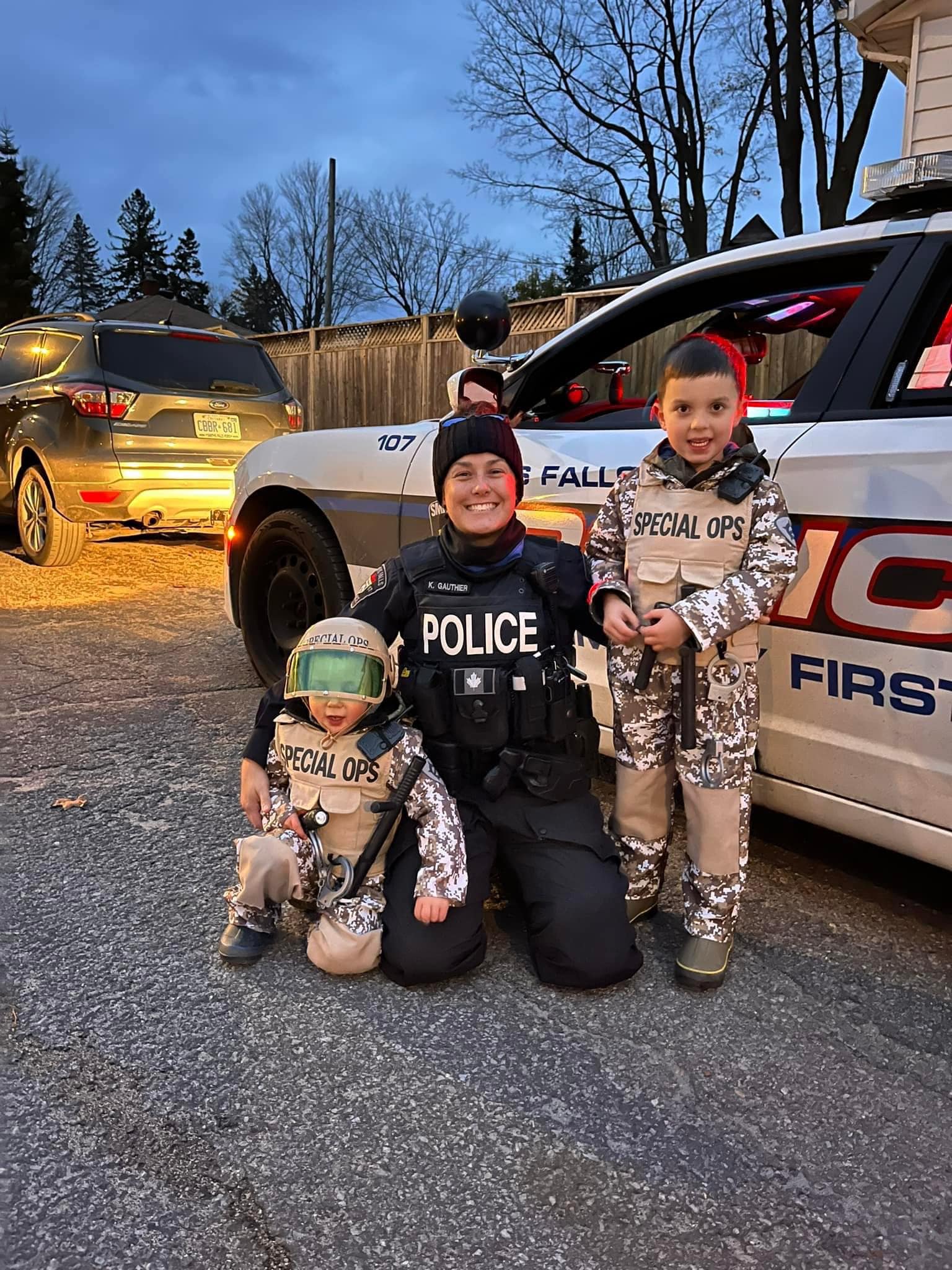 While on patrol during Hallowe'en, Constable Gauthier noted 2 "officers" and wanted to compare uniforms! According to mom, they were more excited to see the cruiser and working the lights than their candy!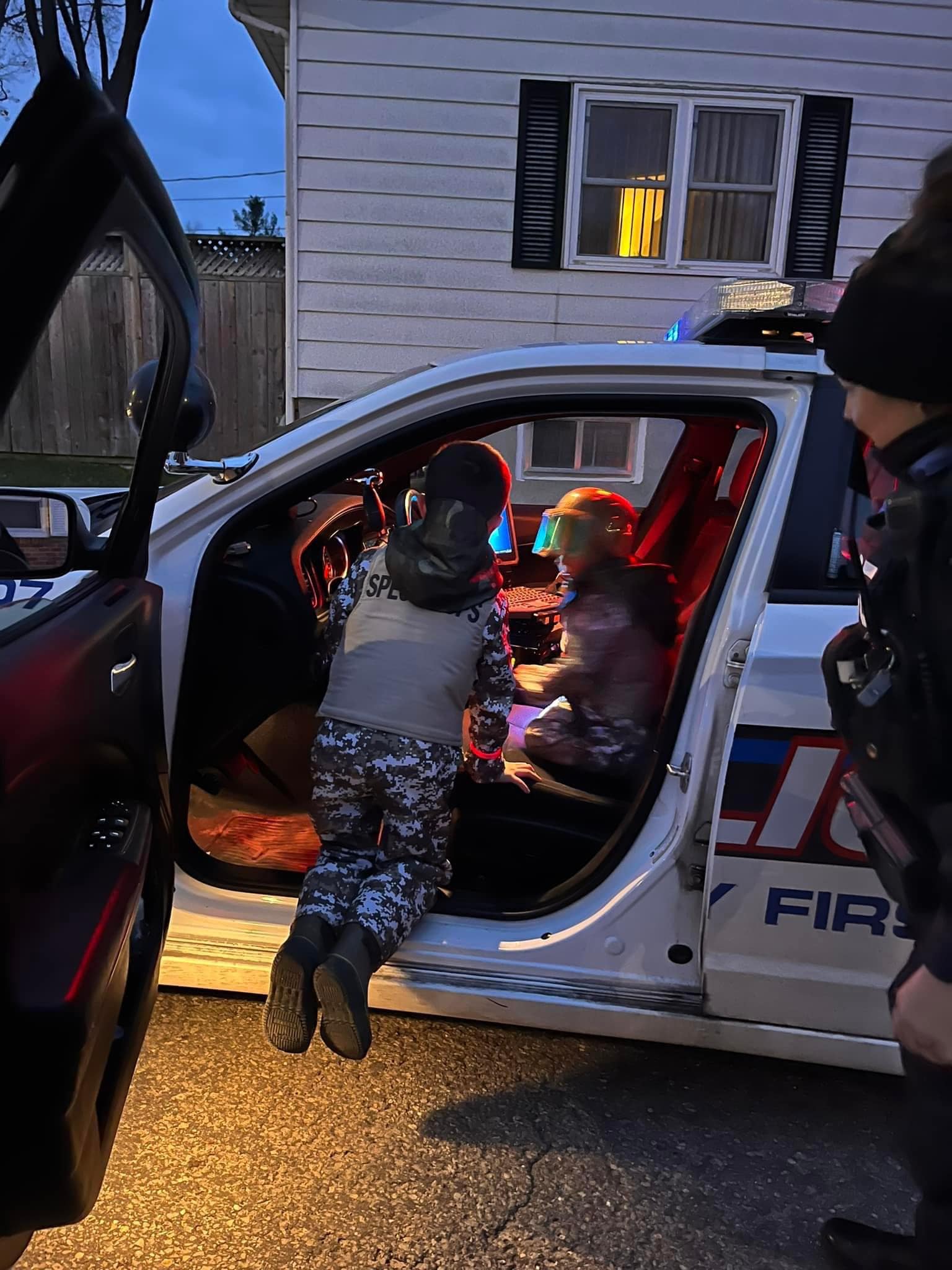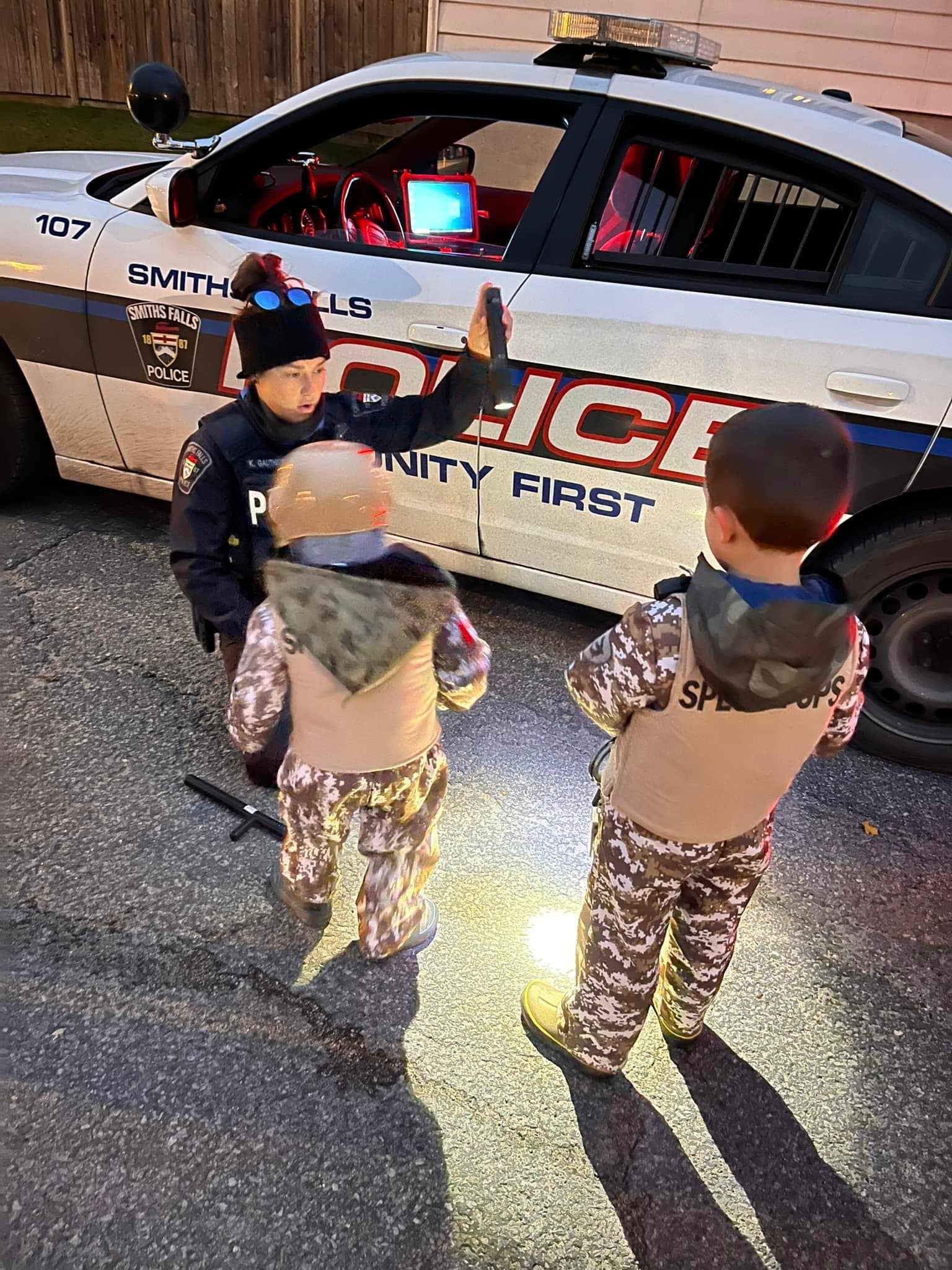 Photo Gallery: FEMALE 1ST RESPONDERS CAMP will appear here on the public site.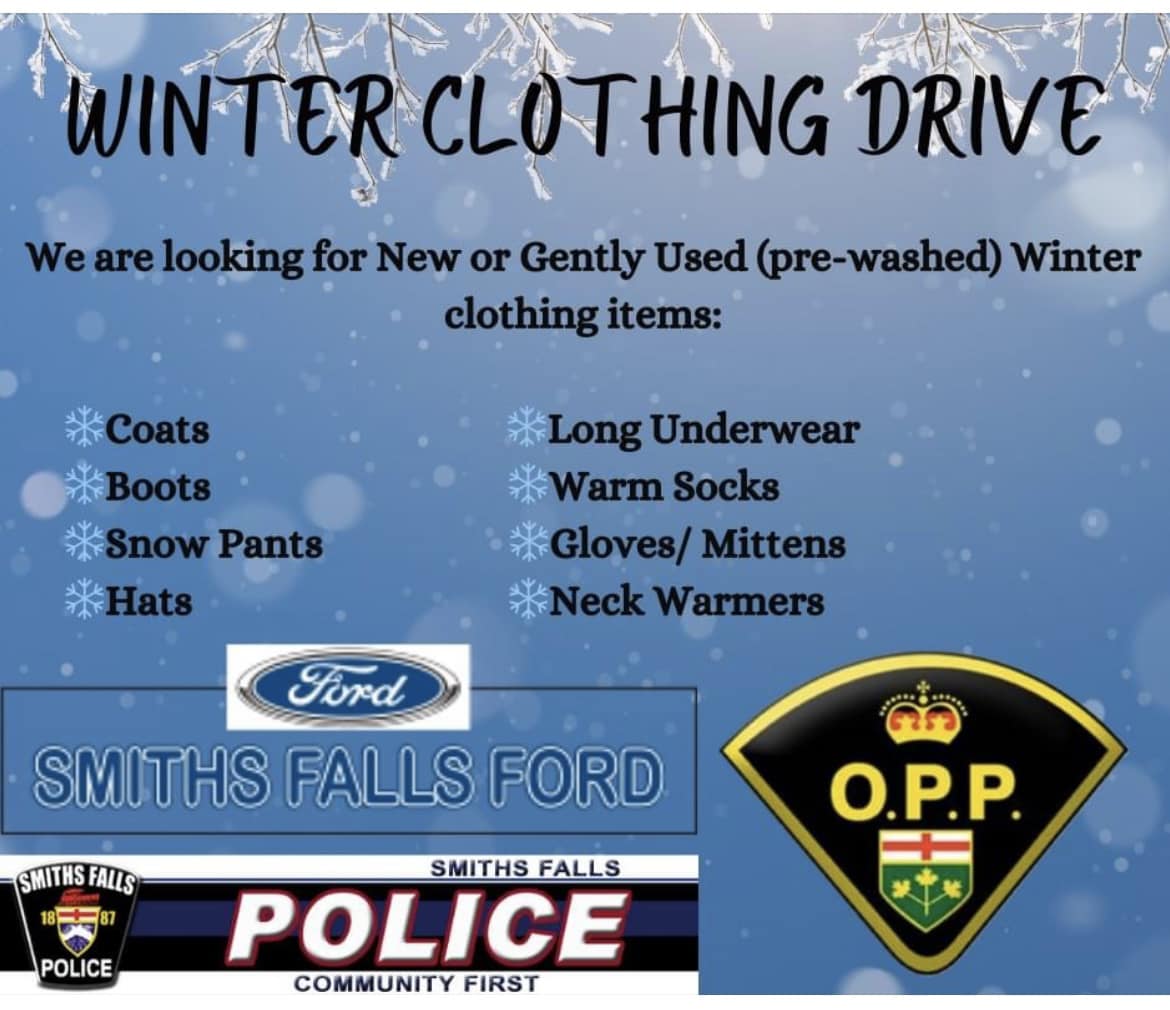 The Smiths Falls Police Service is happy to be partnering with Smiths Falls Ford and the OPP in a winter clothing drive. Collection points will be the Smiths Falls Police lobby and the Dealership lobby. November 3 will be the end date for donations and clothing will be distributed the following week. All of the Smiths Falls schools as well as Montague and Lombardy will be involved and receive donations!! Please help keep local and community kids warm this summer.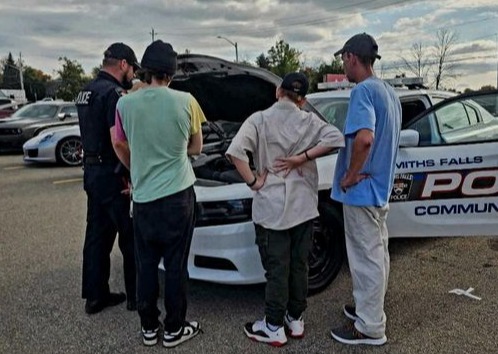 Constable Dewey had the pleasure of showing off one of our Police cruisers today for some young car enthusiasts while attending the year end car show hosted by the
Smiths Falls Thursday Cruise Night 2023
.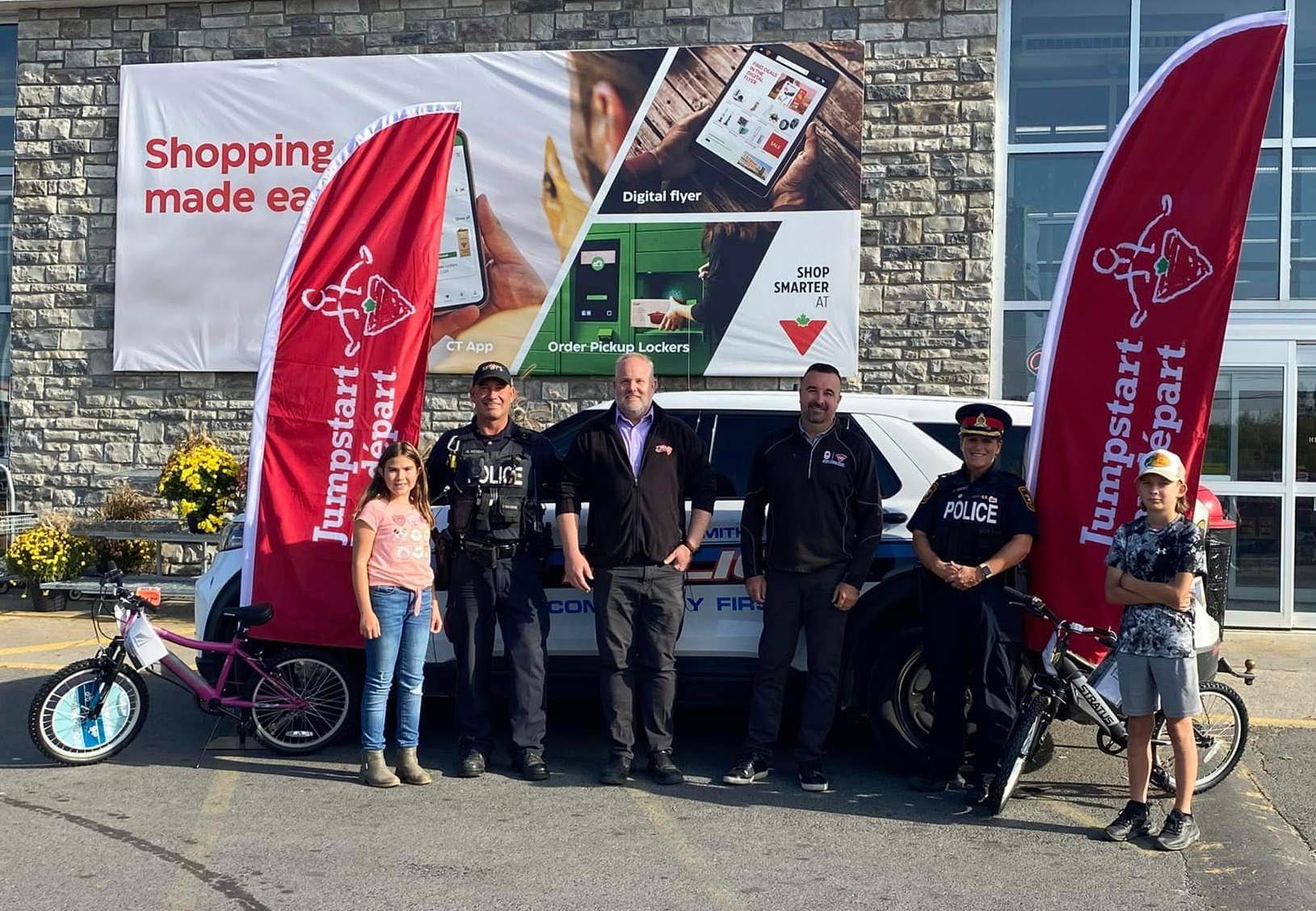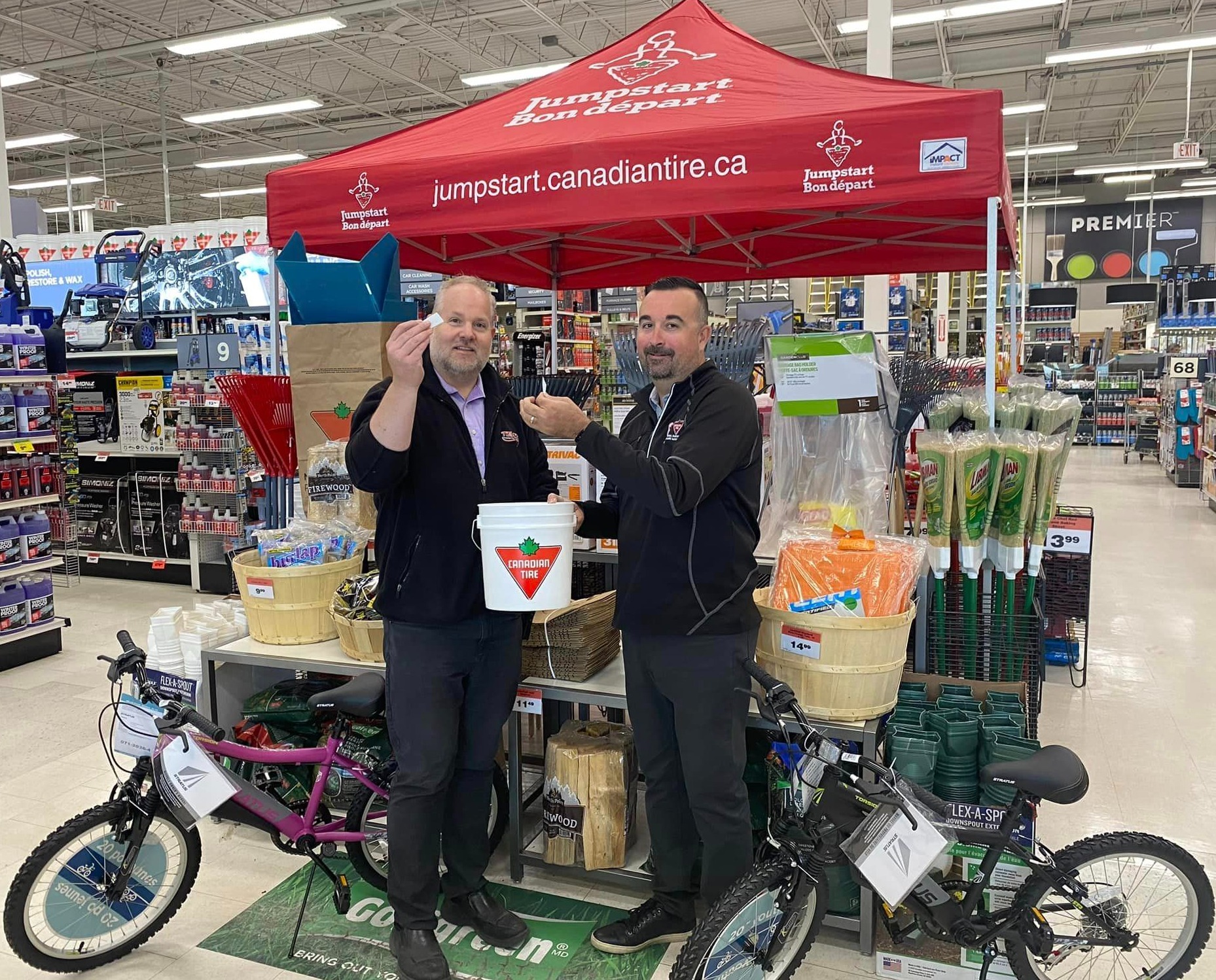 The Smiths Falls Police Service in partnership with Canadian Tire and Crime Stoppers have been able to promote the importance of bike safety and wearing of helmets through positive ticketing. We are happy to announce two local youth won new mountain bikes supplied by Canadian Tire Smiths Falls. Thanks to all involved and thank you to the youth of town for riding safe!!!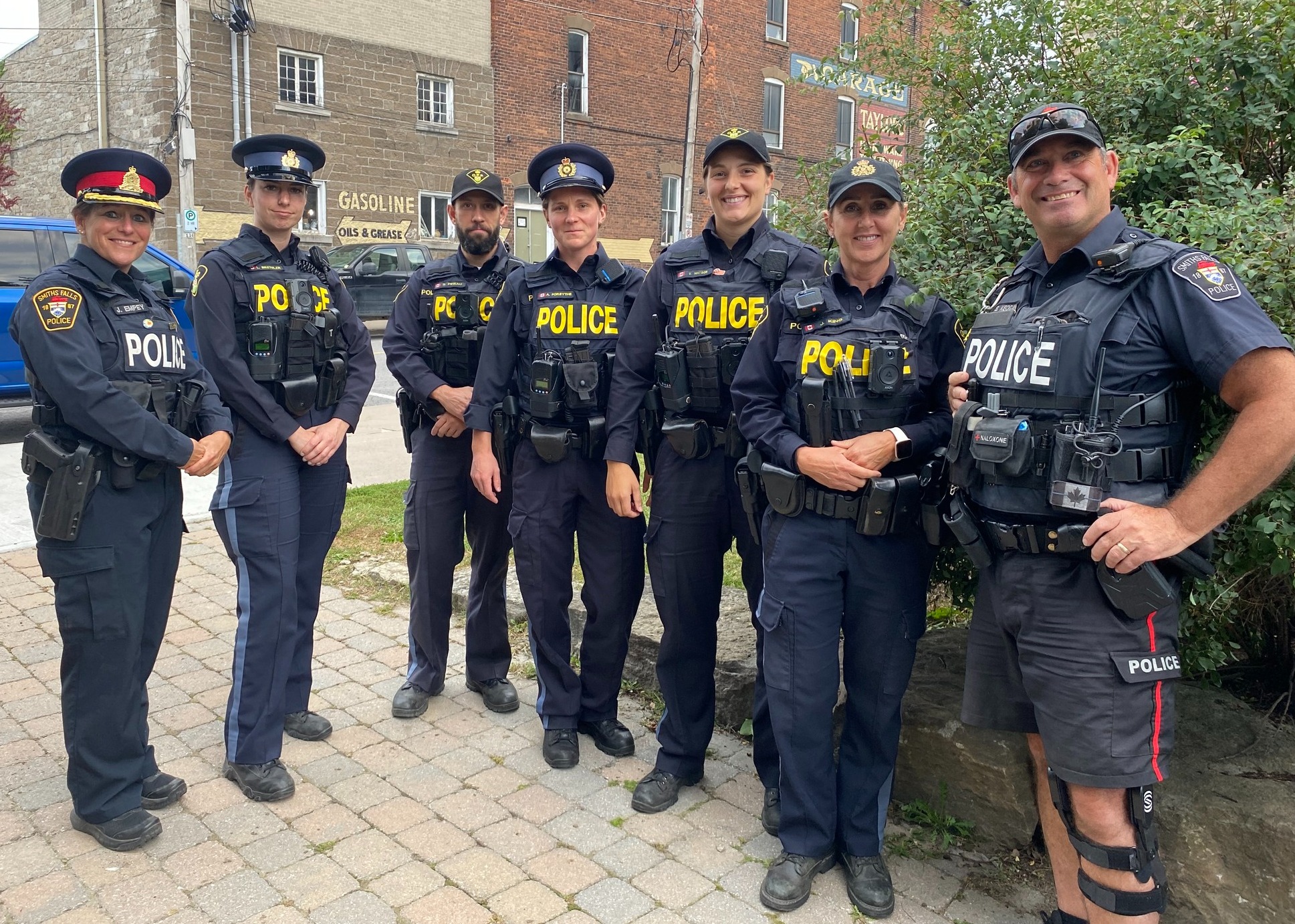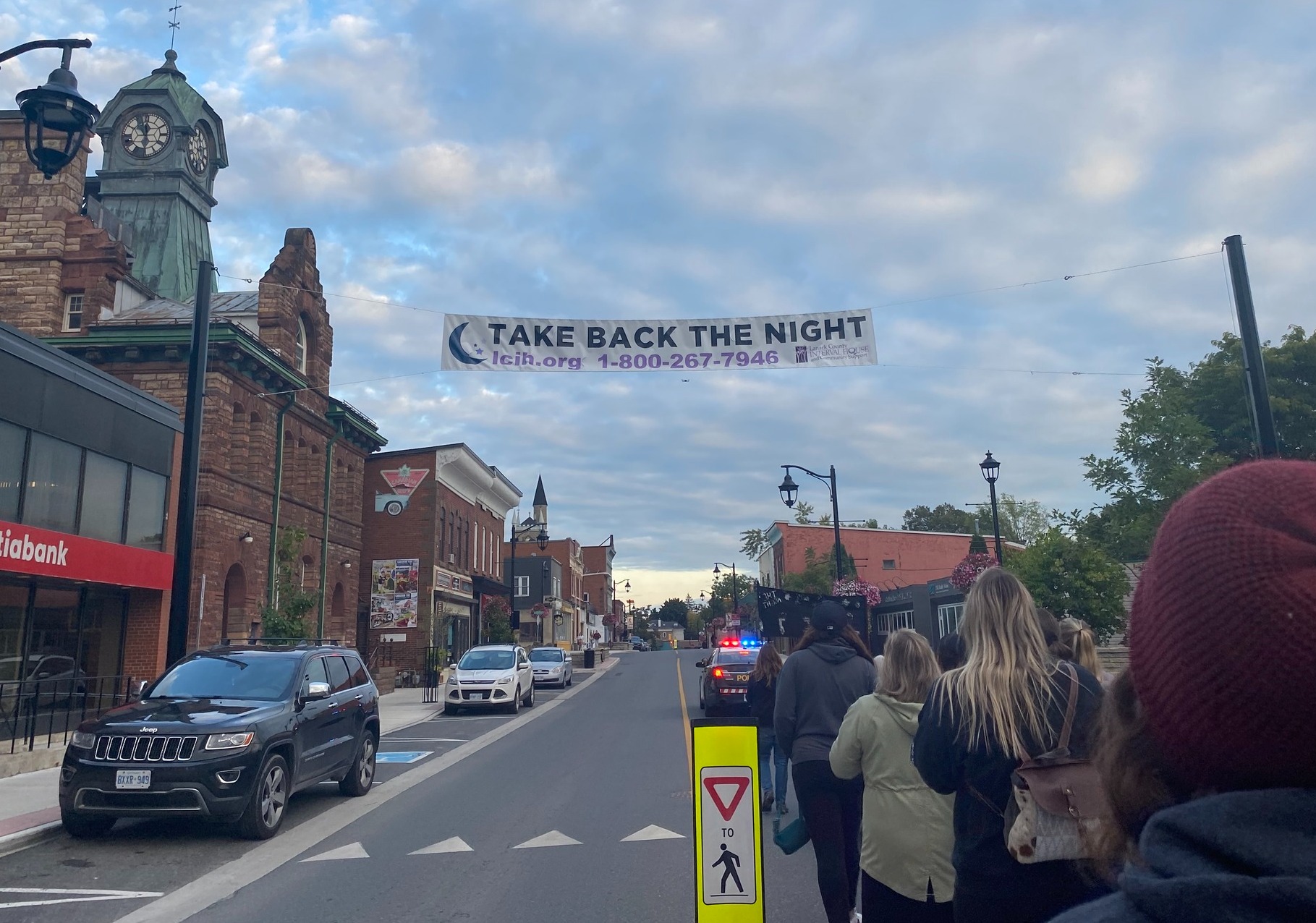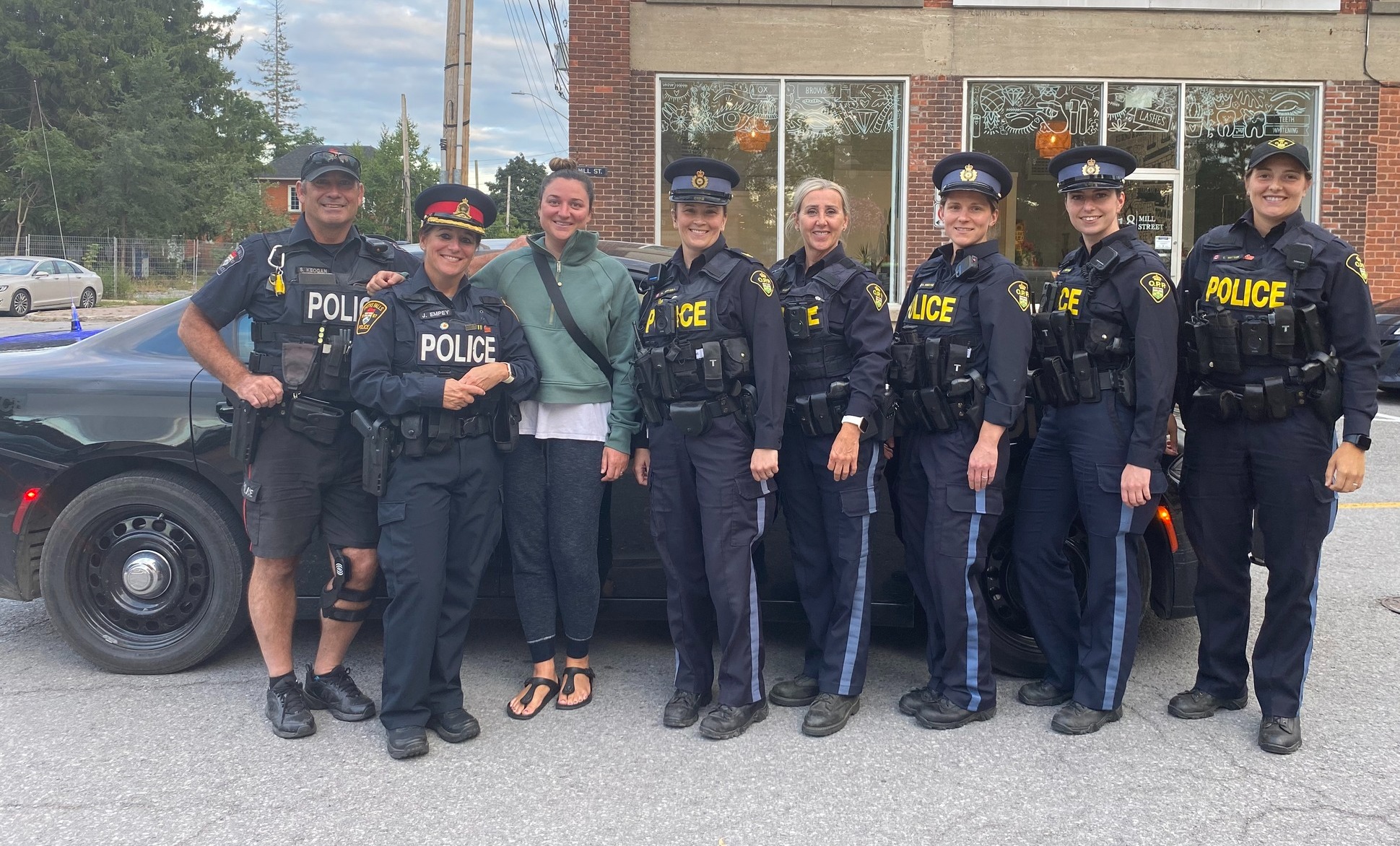 Showing our support to our Community Partners
Lanark County Interval House
Ontario Provincial Police - East Region
and to the Women in Lanark County for their Annual Take Back the Night about a women's right to be free of violence and walk without fear.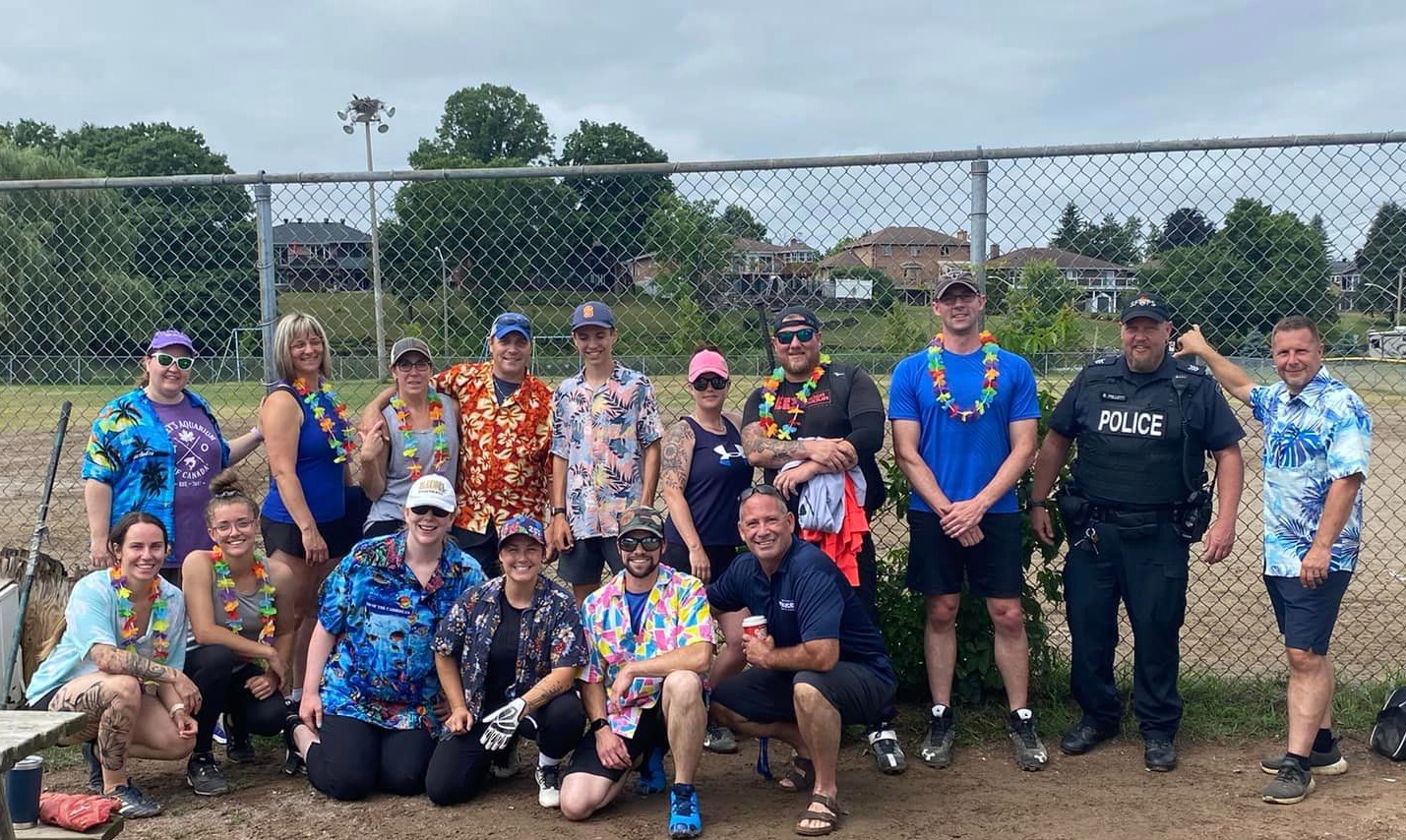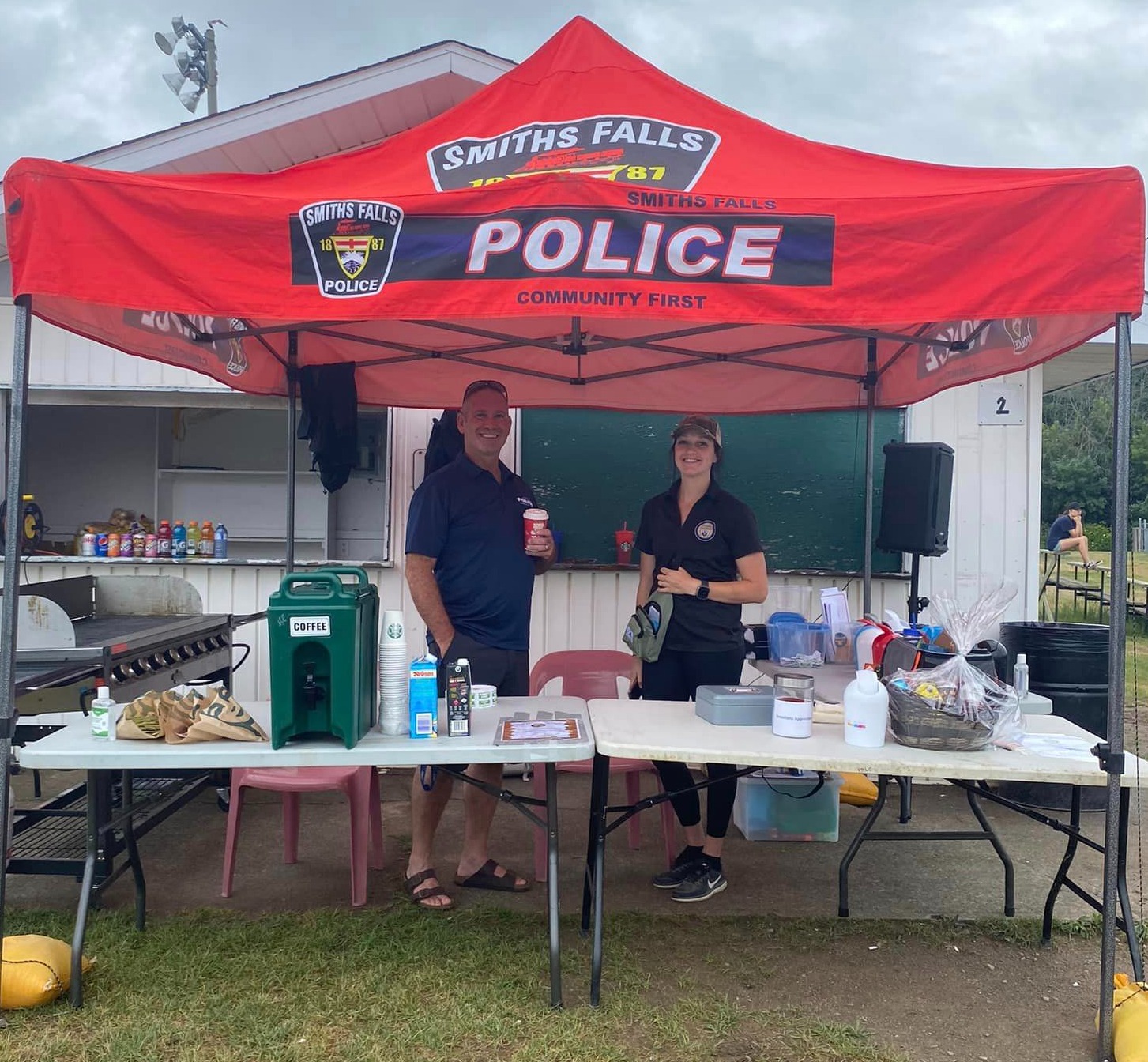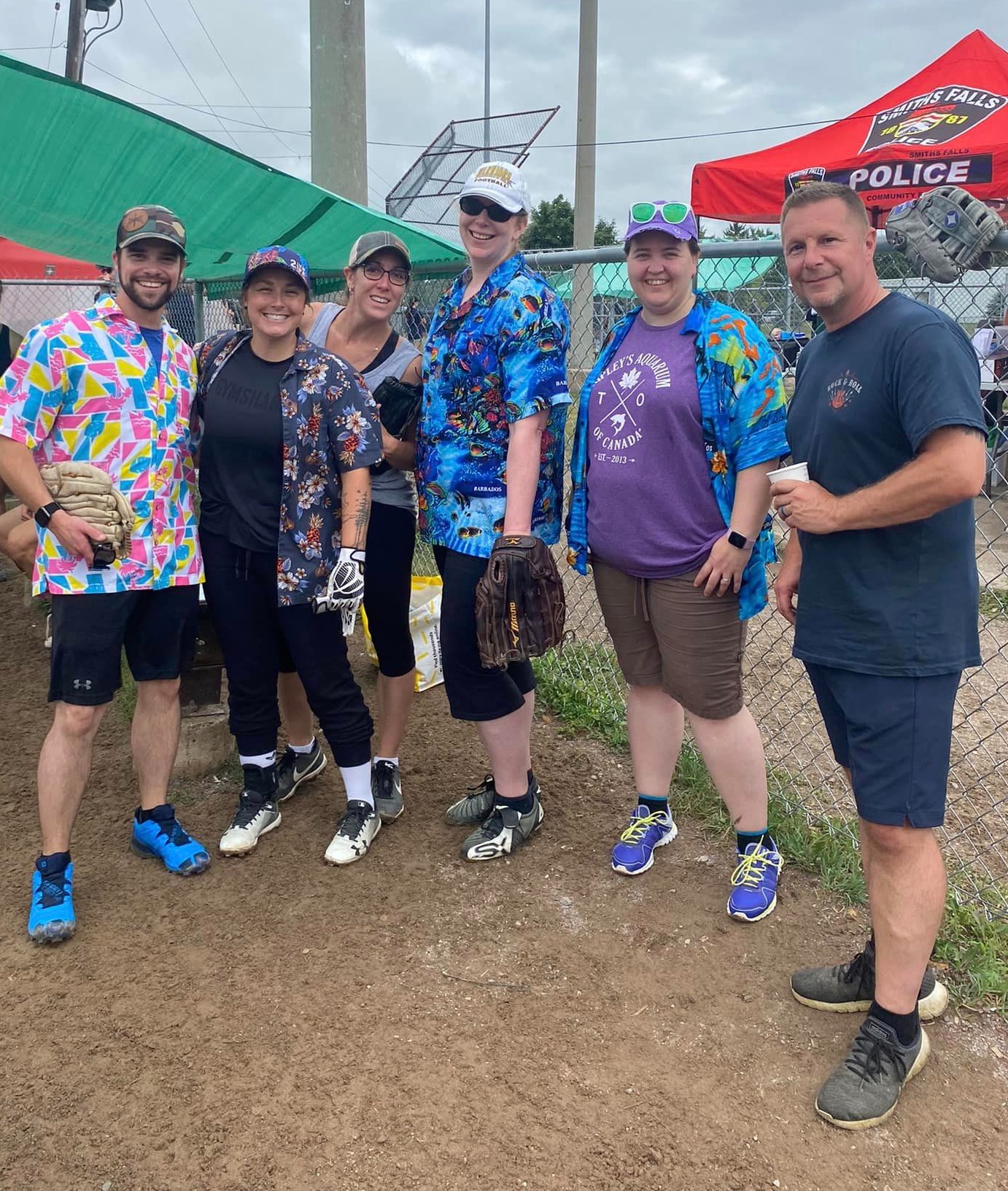 Our staff off duty planned a baseball tournament to raise funds for
Victim Services Lanark County
. Thankfully the weather improved!
Smiths Falls Police Association
A big thank you to all our first responders who participated and helped out!!
Smiths Falls Firefighter's Association
Brockville Police
Lanark County Mental Health
MCRT staff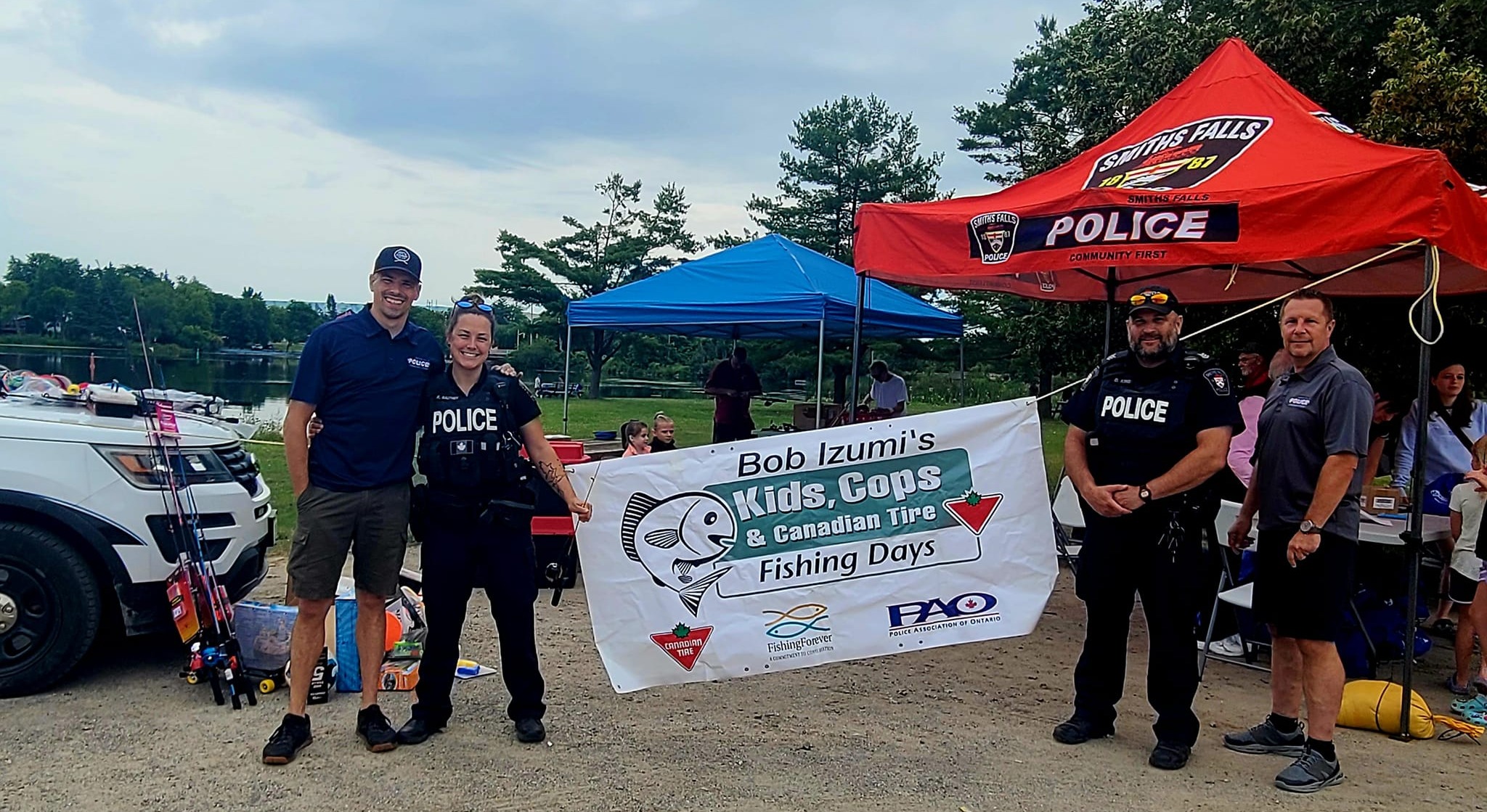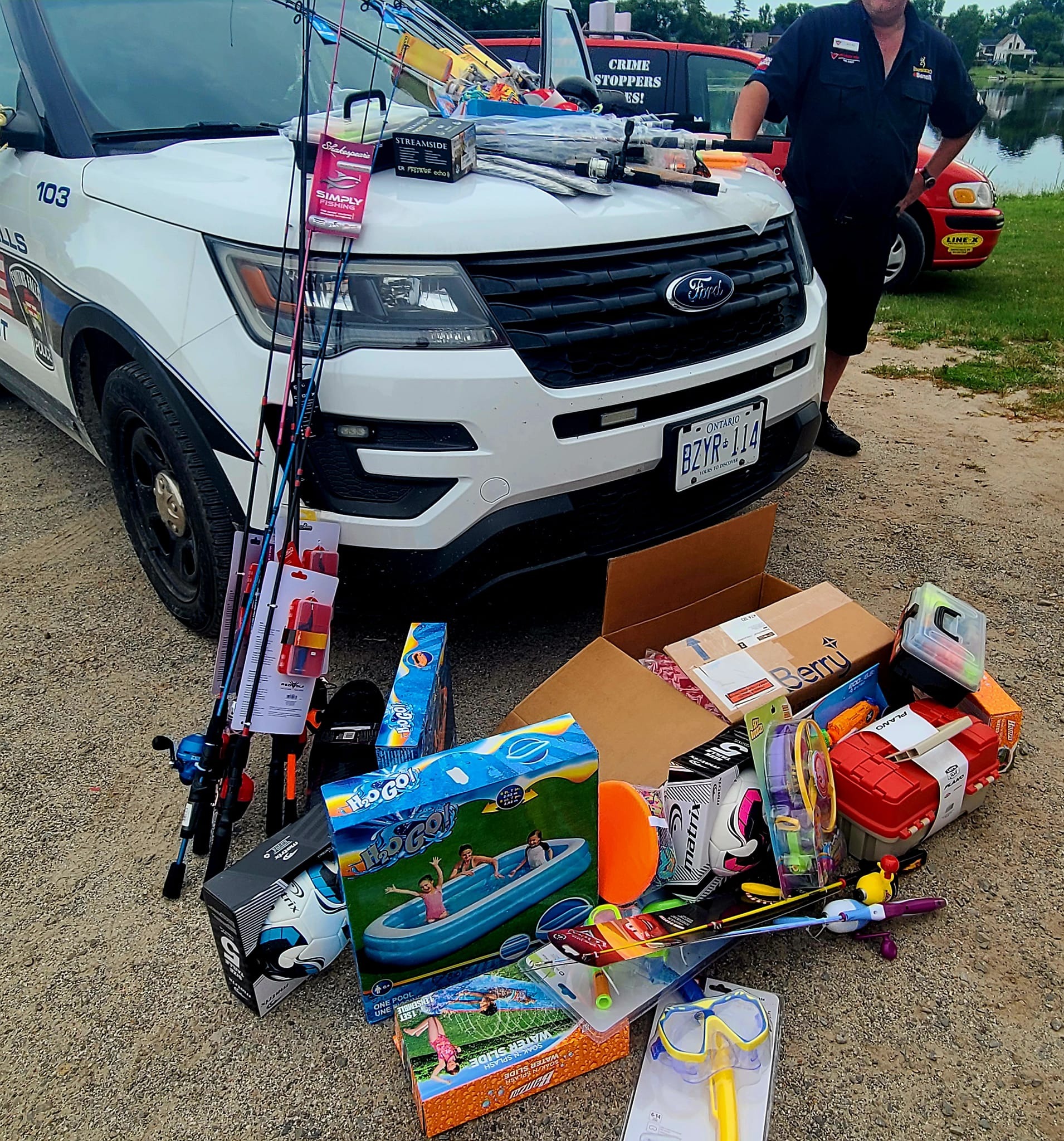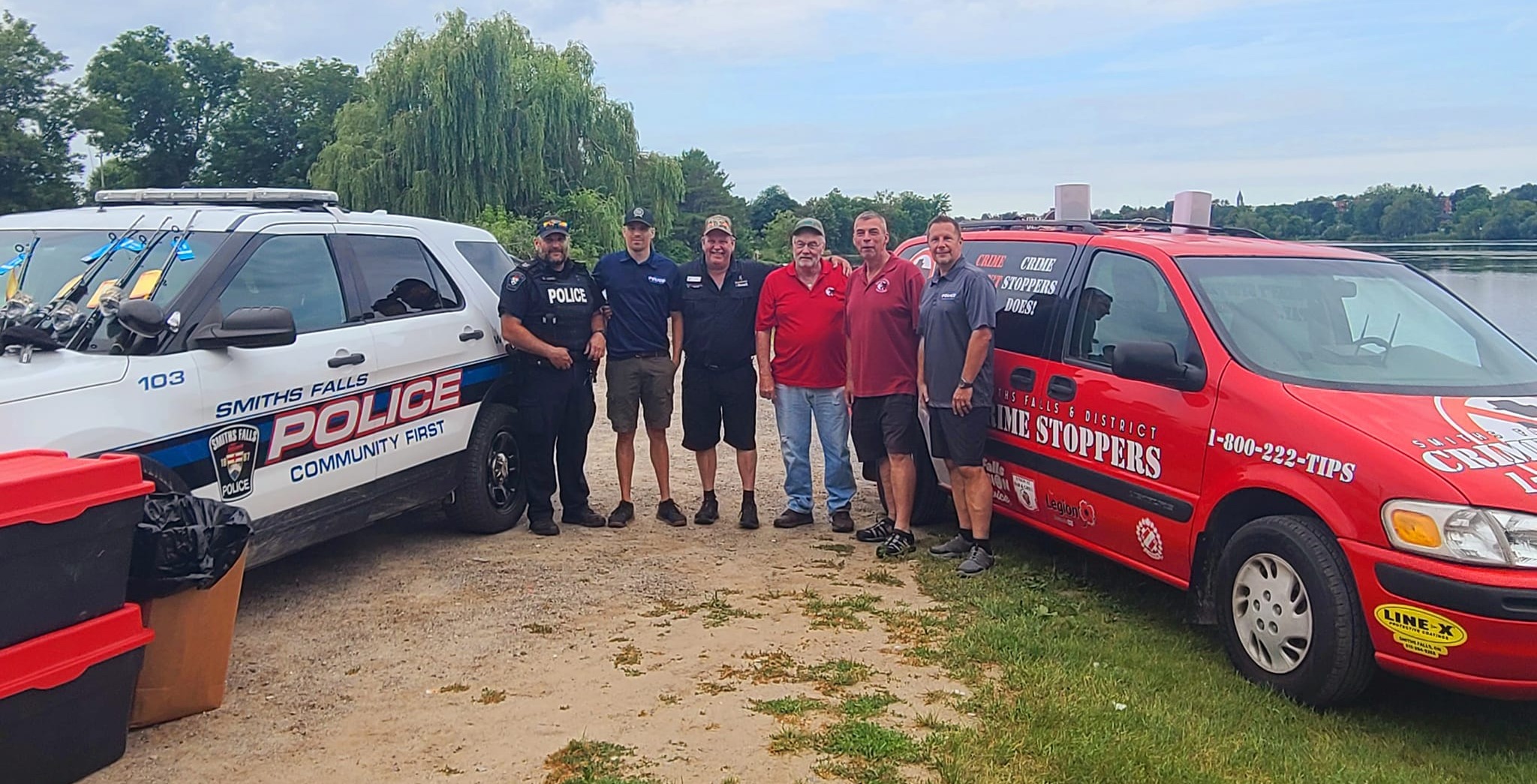 Our Kids, Cops & Canadian Tire Fishing Day! Looking for something fun to do with your kids? The annual fishing day event includes fishing with officers and prizes to follow afterwards!
... Oh yeah, this is a annual free event! Every child that registers will receive a free prize and a free lunch!
Subscribe to this page