COMMUNITY INVOLVEMENT

In 1829, Sir Robert Peel helped to establish the first modern-day police force in London, England. Peel devised nine principles which later became known as Peel's Principles. Peel's most influential outlook for policing is exemplified in the principle which claims:

"the police are the public and the public are the police "Peel's principle illustrates well the philosophy adopted by the members of the Smiths Falls Police Service. As our motto "Community First" suggests, the members of the Smiths Falls Police service have taken an active interest in ensuring the health, safety, and well-being of our community. After all, not only must we work here, we live here as well! Listed below are some of the community activities and charity events that we actively organize and/or participate in.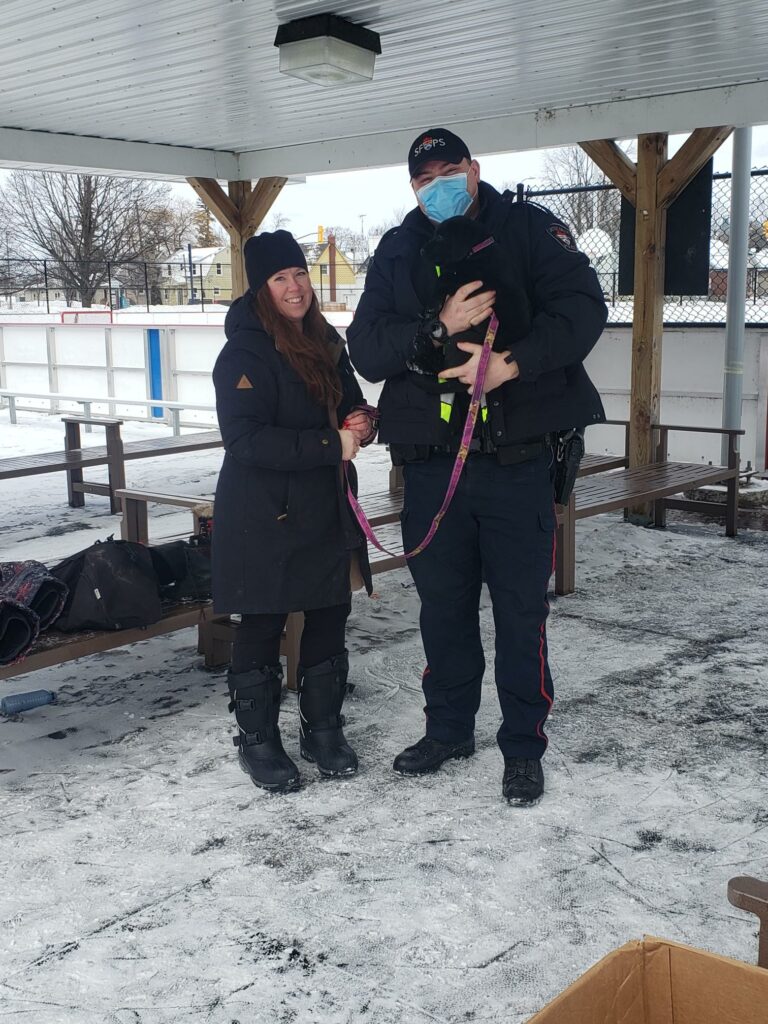 CST Eric Butson attended the Gerry Lowe Memorial Sens Rink of Dreams as part of Random Acts of Kindness Week (February 2022) and handed out over 30 SFPS water bottles to unsuspecting children. He was rewarded for his actions by snuggling with a cute puppy.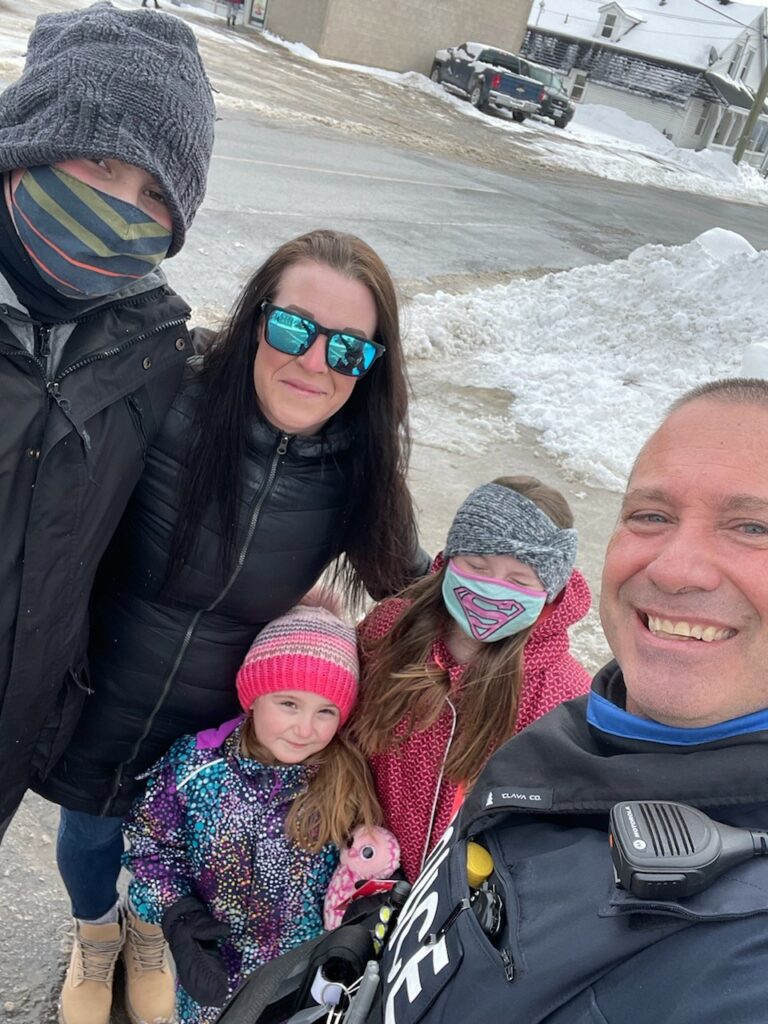 CST Sean Keogan spotted this nice family attempting to cross a busy intersection while navigating a full grocery order on a sled. CST Keogan ensured everyone got across safely as part of the Random Acts of Kindness Week (February 2022).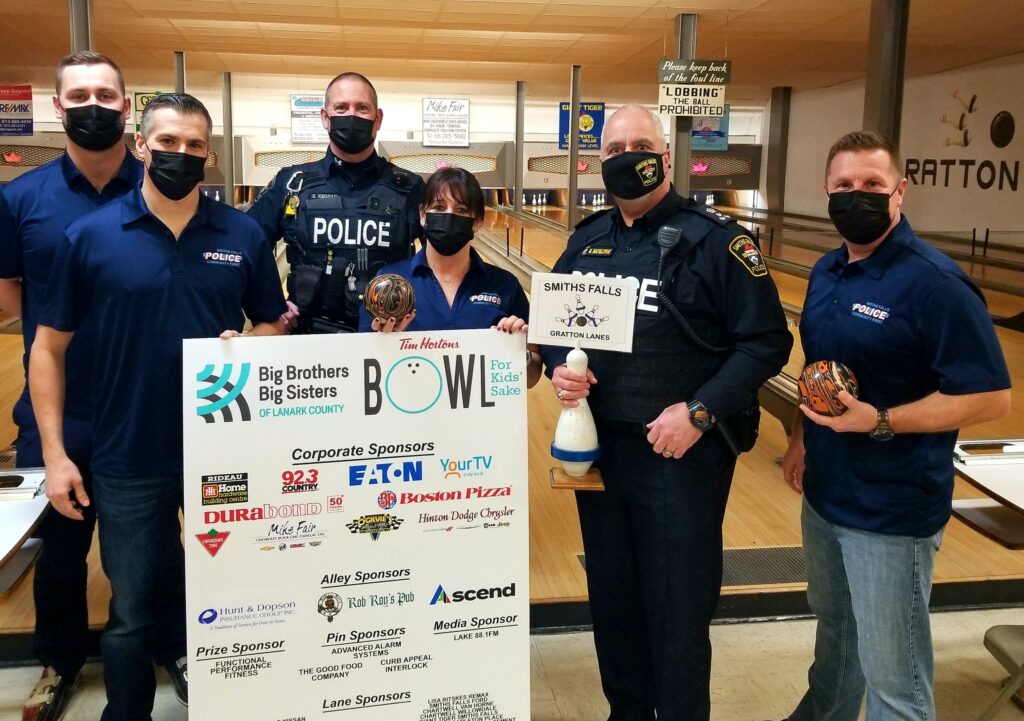 In February 2022 members of the Smiths Falls Police Service and Smiths Falls Police Association took part in the 42nd annual Big Brothers Big Sisters bowling fundrainsing event! Our team sucessfully raised over $900.00 in donations to support this very worthy cause!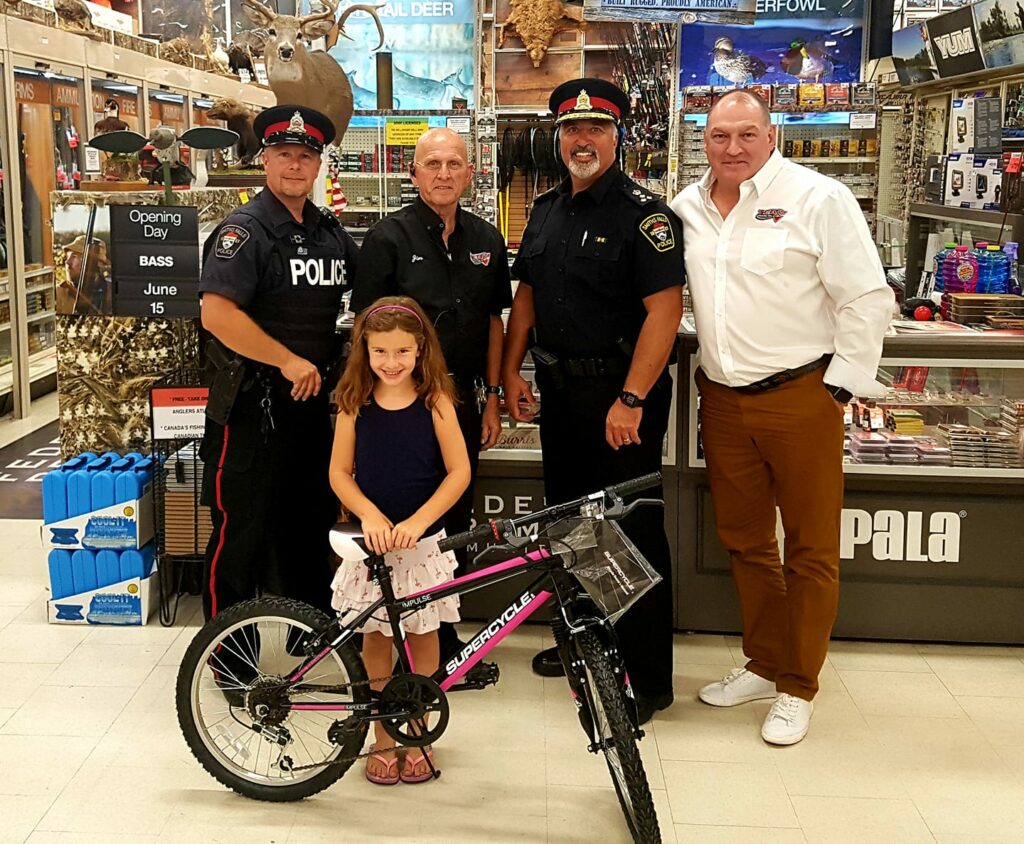 We are proud to partner up with our local Smiths Falls Canadian Tire store and Mac's Convenience Stores annually for our Bicycle Helmet Contest. Officers stop youths who are caught wearing their helmets while cycling and issue a positive ticket for a Mac's Froster drink and a ballot to win a new bicycle! Pictured is a young lady who won a brand new bicycle as a result!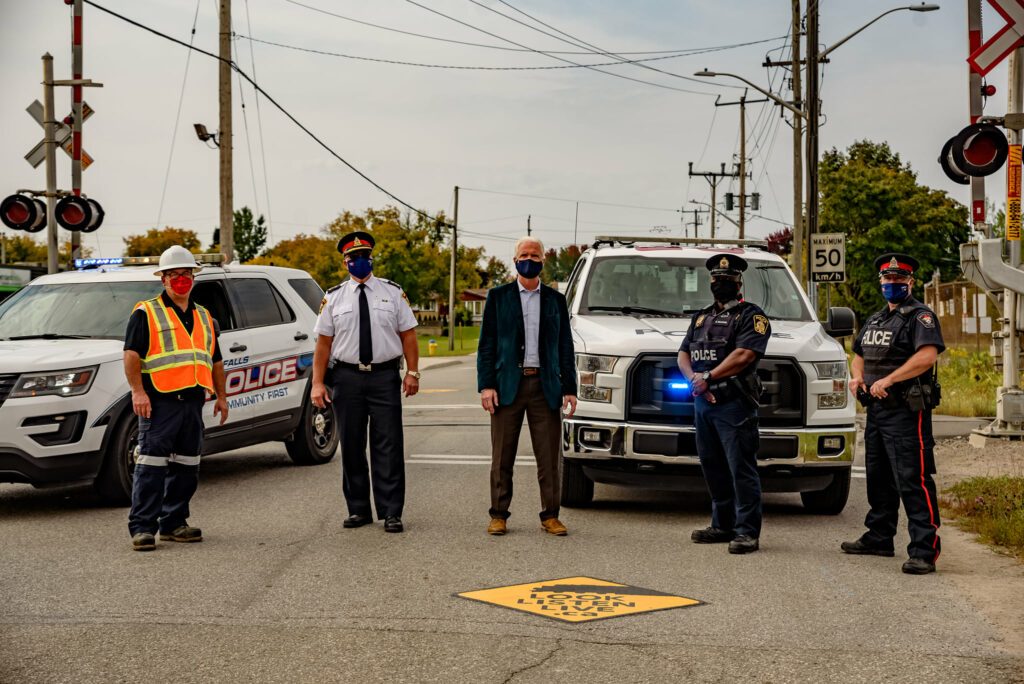 In 2020 we were pleased to participate in a National Campaign named, "Look Listen Live". This initiative promotes railway safety for motorists, cyclists and pedestrians at our rail crossings, including the installation of thermal decals with high visibility and clear messaging. We were proud to partner with the Town of Smiths Falls, Canadian Pacific Rail Police and Operation Lifesaver.
Subscribe to this page