The Adopt-A-School Program is an integral part of the Smiths Falls Police Service efforts to live up to our motto of "Community First". The program involves having patrol officers visit their assigned schools on every day shift. This enables officers to have positive interactions and connect with the youth in our community. Often officers can address behaviour issues and areas of concerns before they escalate to criminal activity or serious problems for the school and students.
Other services school resource officers provide include but are not limited to the following:
Providing safety information to school children and school staff.
Conducting or organizing educational assemblies aimed at drug education.
Conducting or organizing educational assemblies aimed at eliminating impaired driving.
Addressing the policing needs of attending school children or their families.
Addressing issues of violence or harassment in their schools.
Participating in Lockdown Drills with the school's Administration.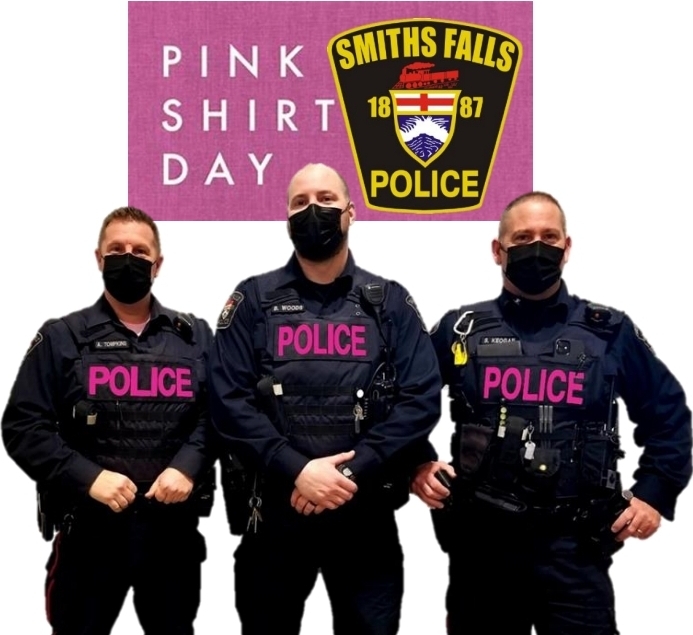 Each year, members of the Smiths Falls Police Service take part in the National Pink Shirt Day campaign. The campaign is a reminder to put an end to bullying and to promote a more kind and inclusive enviornment, including our local schools. The Community Services Officer provides Anti-Bullying presentations to students, staff and parents throughout the school year.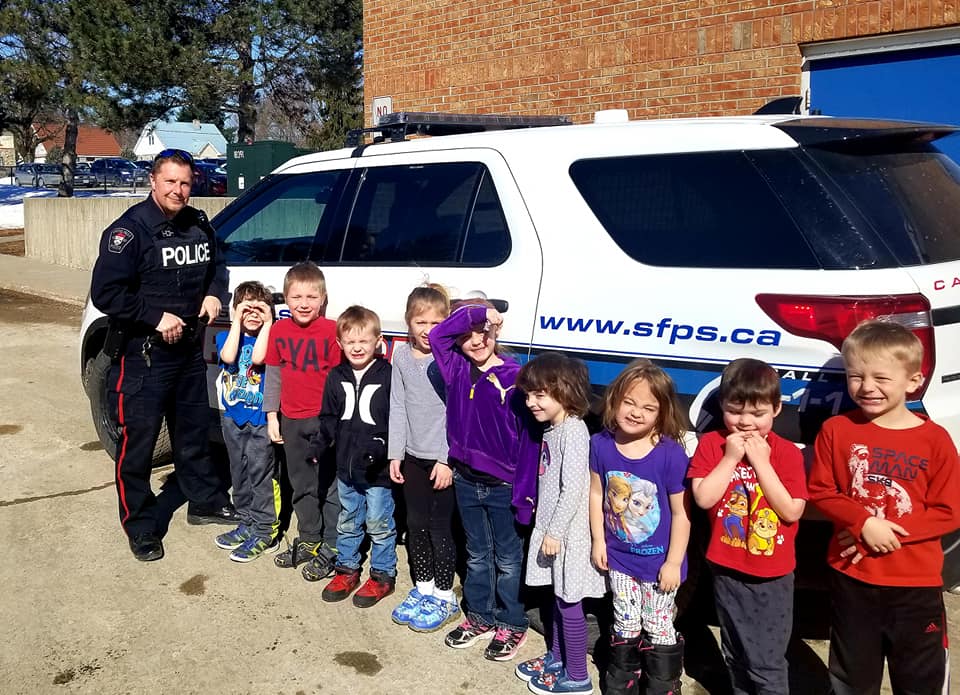 Constable Aaron Tompkins having some fun with students from Duncan J. Schoular Public School. Students received a presentation on, what it is like to be a police officer and ended with a tour of the cruiser!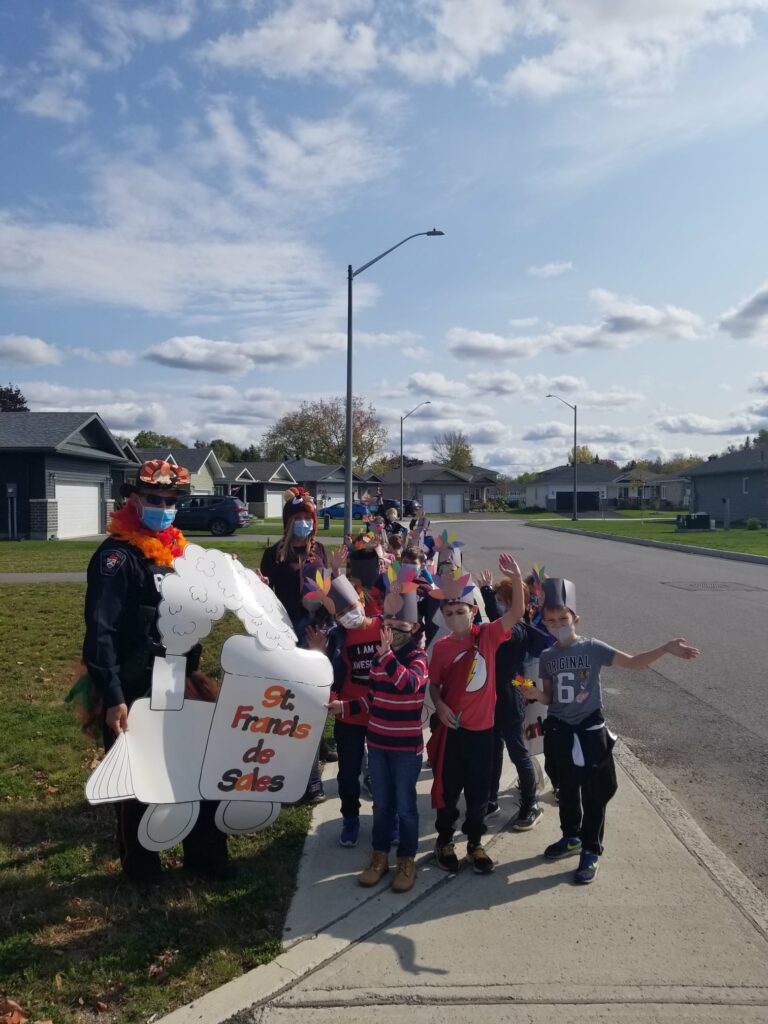 Constable Derek Dewey had a great time at the St. Francis de Sales Catholic School's annual "Turkey Trot Parade". Students each year at Thanksgiving collect food and monetary donations in support of the Smiths Falls Community Food Bank! Constable Dewey doned the infamous turkey costume this time! Great Job to all involved!