While Ontario is a safe place to live and work, emergencies can happen anywhere and at any time. Emergency Management Ontario (EMO) coordinates a system of mutually supportive partnerships that manages emergencies in Ontario.
Each Municipality must develop and implement an Emergency Management Program to protect the lives and property of its citizens. All levels of local government (both single-tier and two-tier) must complete the mandatory annual program required by the Emergency Management and Civil Protection Act.
Before an emergency happens, it's important to make sure you have a plan in place for your household. Follow these basic steps below to help take care of yourself and your loved ones during an emergency.
develop your plan
build an emergency kit
make sure you stay informed should an emergency occur
Develop your Plan
Every household should have an emergency plan. In an emergency, your household may not be together, or you may be asked to evacuate your home. Thinking about what you would do in different situations and making a plan with every member of your household is the first step to being prepared.
You can create a personalized emergency plan online. It takes about 20 minutes. You can save, print and update as needed after you're done. Take the time to review your emergency plan at least once a year with the entire family and, if necessary, update the plan.
Build an Emergency Kit
Your emergency survival kit should have everything you and your household would need to be safe and take care of yourselves for at least three days immediately following an emergency.
The following list includes essential items to have in your emergency survival kit:
food (non-perishable and easy-to-prepare items, enough for three days) and a manual can opener
bottled or bagged water (4 litres per person for each day) and backup water purification tablets
medication(s)
toilet paper and other personal items such as soap, shampoo, toothbrush, toothpaste, etc.
personal protective equipment (PPE) such as medical masks and respirators
back up chargers and power banks for cell phone or mobile device
cash in small bills
portable light source such as a flashlight, headlamp or glow stick
radio (crank or battery-run)
extra batteries
first-aid kit
candles and matches/lighter
hand sanitizer or moist towelettes
important papers such as a copy of your emergency plan, identification, contact lists, copies of prescriptions, etc.
extra car and house keys
whistle (to attract attention, if needed)
zip-lock bag (to keep things dry)
garbage bags and duct tape
Stay Informed
During an emergency, you should stay tuned to local news channels. Be sure to have a portable, battery-operated or crank radio in your survival kit in case of power outages.
In the event of an emergency within Smiths Falls, the Emergency Control Group will be providing information concerning the emergency through social media, a posted phone line, local media and should all networks fail, messaging will be posted on community boards at the arena, town hall and various community boards throughout the Town.
Emergency Preparedness Week
As a legislative requirement of the Emergency Management and Civil Protection Act, municipalities must provide emergency management public education through Emergency Preparedness Week and other programming such as how to prepare for an emergency.
Emergency Preparedness Week (EP Week) is a national event supported by Public Safety Canada, working closely with provincial and territorial emergency management organizations, Indigenous organizations, non-governmental organizations, and private sector organizations who support activities at the local level. An annual event for over 25 years, it traditionally takes place during the first full week of May.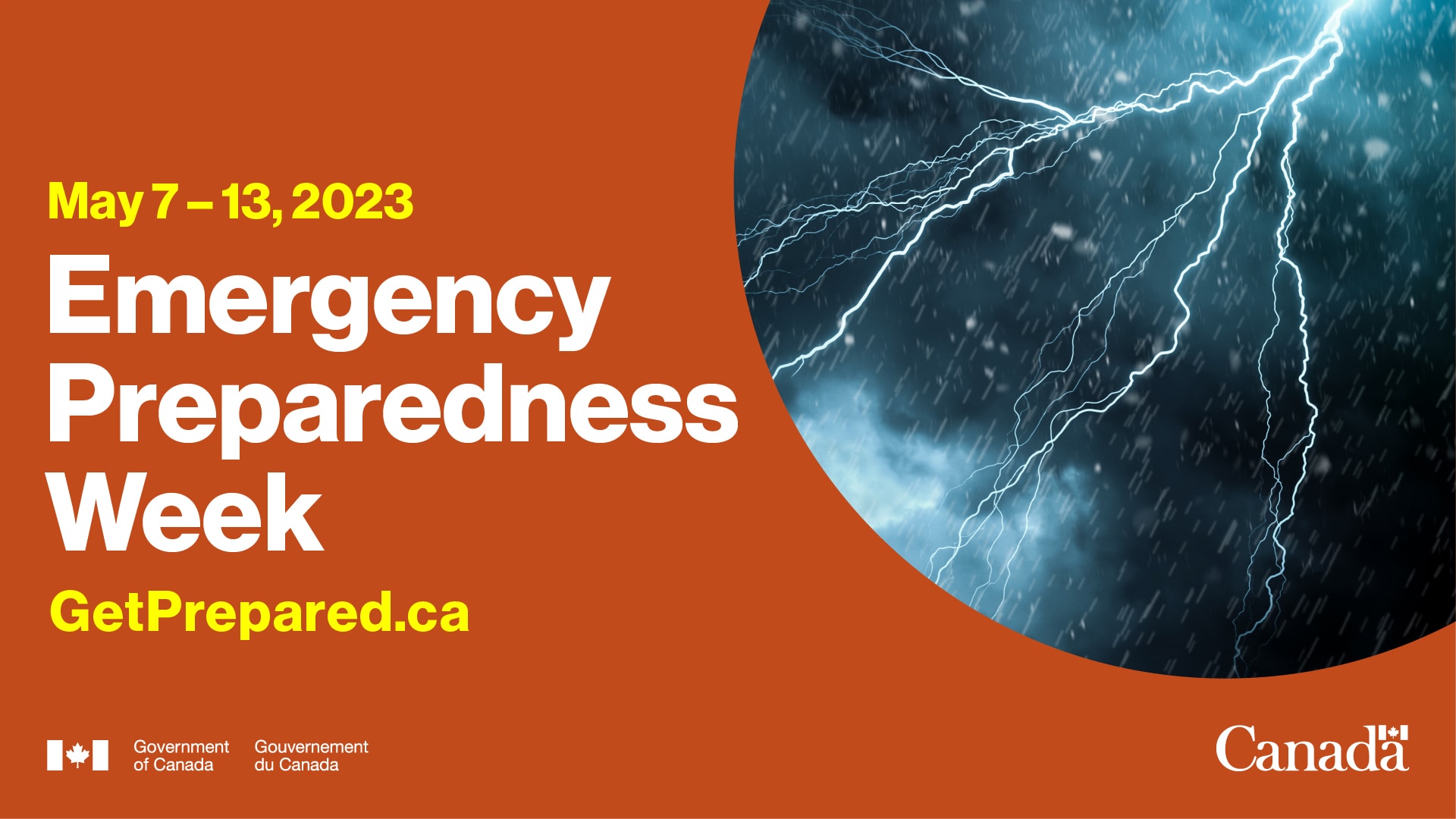 Smiths Falls in an Emergency
The Municipal Emergency Management Program works to prepare our community for emergencies and disasters through the development of the Smiths Falls Emergency Plan (link to emergency plan), hazard identification and support plans, training programs, emergency exercises as well as public education and awareness.
The Town of Smiths Falls has a Municipal Emergency Control Group comprised of
Mayor of the Town of Smiths Falls
Chief Administrative Officer
Police Chief
Fire Chief
Corporate Services
Community services Director
Information Officer
The role of the Municipal Emergency Control Group (MECG) is to coordinate the provision of the essential services that are necessary to minimize the effects of an emergency in the community.
Types of Emergencies
Emergencies can happen at any time and without warning. In Ontario, regional risks may include flooding, severe storms, forest fires, and transportation accidents. Learn about the potential hazards and how to be prepared.
Don't forget your Pet!
Emergencies don't just happen to humans, if you own a pet, you should consider how to pet protect it incase of an emergency. You should take your pets to a safe place at the first indication of an emergency. If you must evacuate, take your pets with you if it's safe to do so. And most importantly, build a pet emergency kit and keep it with your family kit.
Subscribe to this page