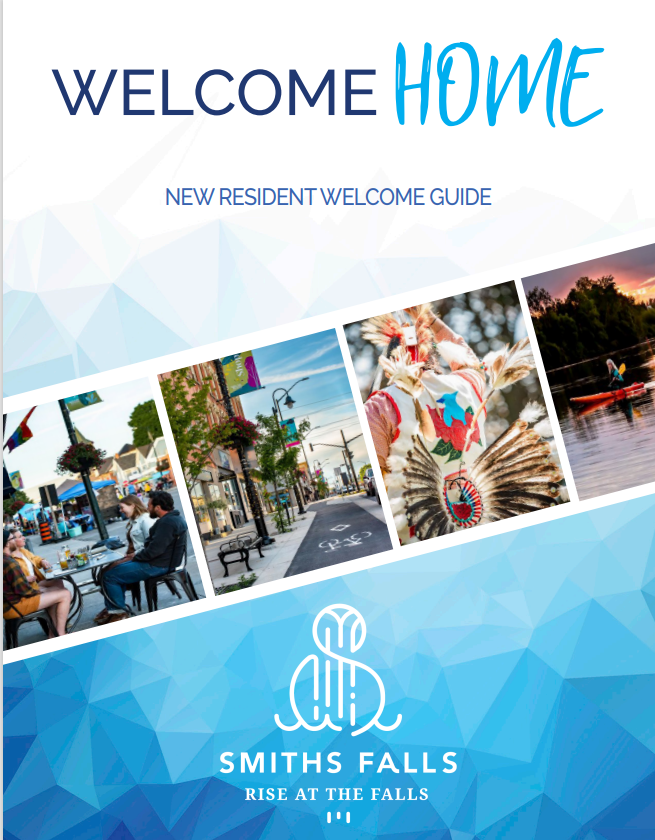 Posted on Tuesday, August 29, 2023 04:10 PM
MEDIA RELEASE
FOR IMMEDIATE RELEASE
August 29, 2023
Town of Smiths Falls Creates New Resident and Business Welcome Guides
Smiths Falls, ON – The Economic Development and Tourism Department is pleased to launch the New Resident and Business Welcome Guides that aim to provide an all-in-one resource for New Residents and New Businesses to access information about moving, living and doing business in the community.
The 2021 Census noted a 5.4% population increase in Smiths Falls since 2016 and as the...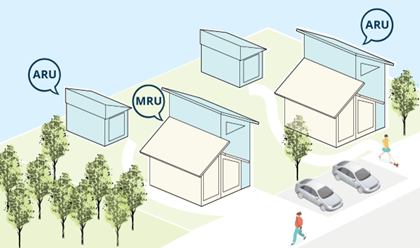 Posted on Tuesday, August 29, 2023 09:20 AM
Looking to establish an Additional Residential Unit (ARU) for your single-family, semi-detached or townhouse property? The Smiths Falls Community Improvement Plan (CIP) may be able to help cover the costs construction drawings, materials, labour or window replacements. For more information please visit www.smithsfalls.ca/cip.
If you are interested in learning if your project is eligible for funding, please reach out to the Planning Clerk, Mary Remmig at 613-283-4124 ext. 1136 or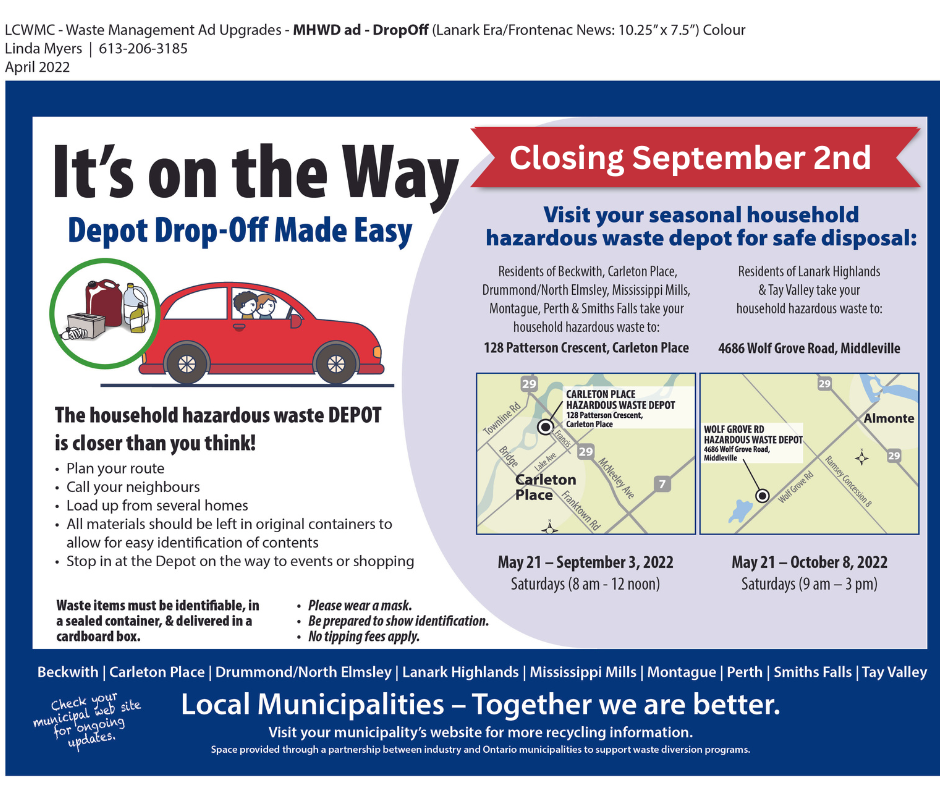 Posted on Thursday, August 24, 2023 11:12 AM
The Household Hazardous Waste Site located at 128 Patterson Crescent in Carleton Place will be closing for the season soon. The Waste Site will remain open on Saturdays from 8:00 a.m. to 12 noon until Saturday September 2, 2023. You may be required to show proof of residency. Please visit https://www.smithsfalls.ca/en/our-community/resources/Documents/HHW-Accepted-Materials.pdf for a list of acceptable materials.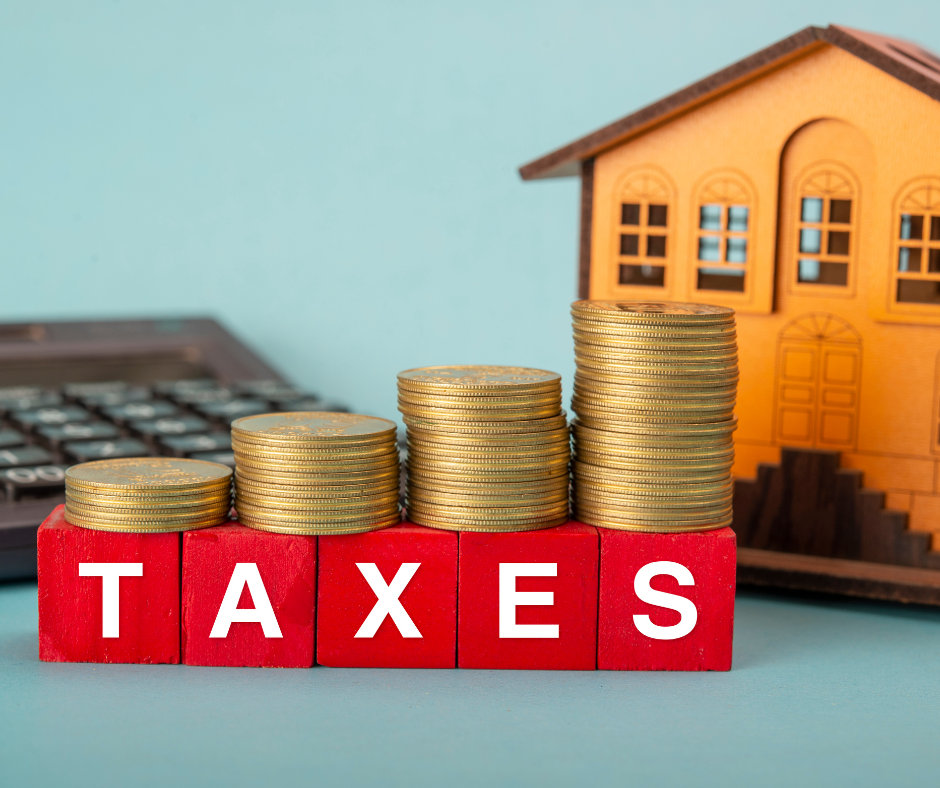 Posted on Wednesday, August 23, 2023 02:39 PM
TAX DUE DATE
The Second Installment of the 2023 Final Tax Billing is due on August 31, 2023
Final 2023 Tax Bills were mailed to all property owners on June 6, 2023, regardless of how your taxes are paid. Please keep this bill for your records. If you have not received your bill, please contact the Tax Office, at 613-283-4124. We encourage taxpayers to avoid a misplaced bill by signing up for our convenient E-Billing by registering through our website.
Any change of mailing...
Posted on Tuesday, August 22, 2023 09:46 AM
MEDIA RELEASE
FOR IMMEDIATE RELEASE
August 22, 2023
Town of Smiths Falls unveils the 2023-2026 Strategic Plan
At their July 17th meeting, Council approved the 2023 - 2026 Strategic Plan that will act as a guiding road map, defining measurable priorities and initiatives that will shape the future of Smiths Falls.
The Strategic Plan outlines priorities that will ensure a common direction and purpose for Council and staff over the next four years, and what the community envisions for its future. Through...
Subscribe to this page