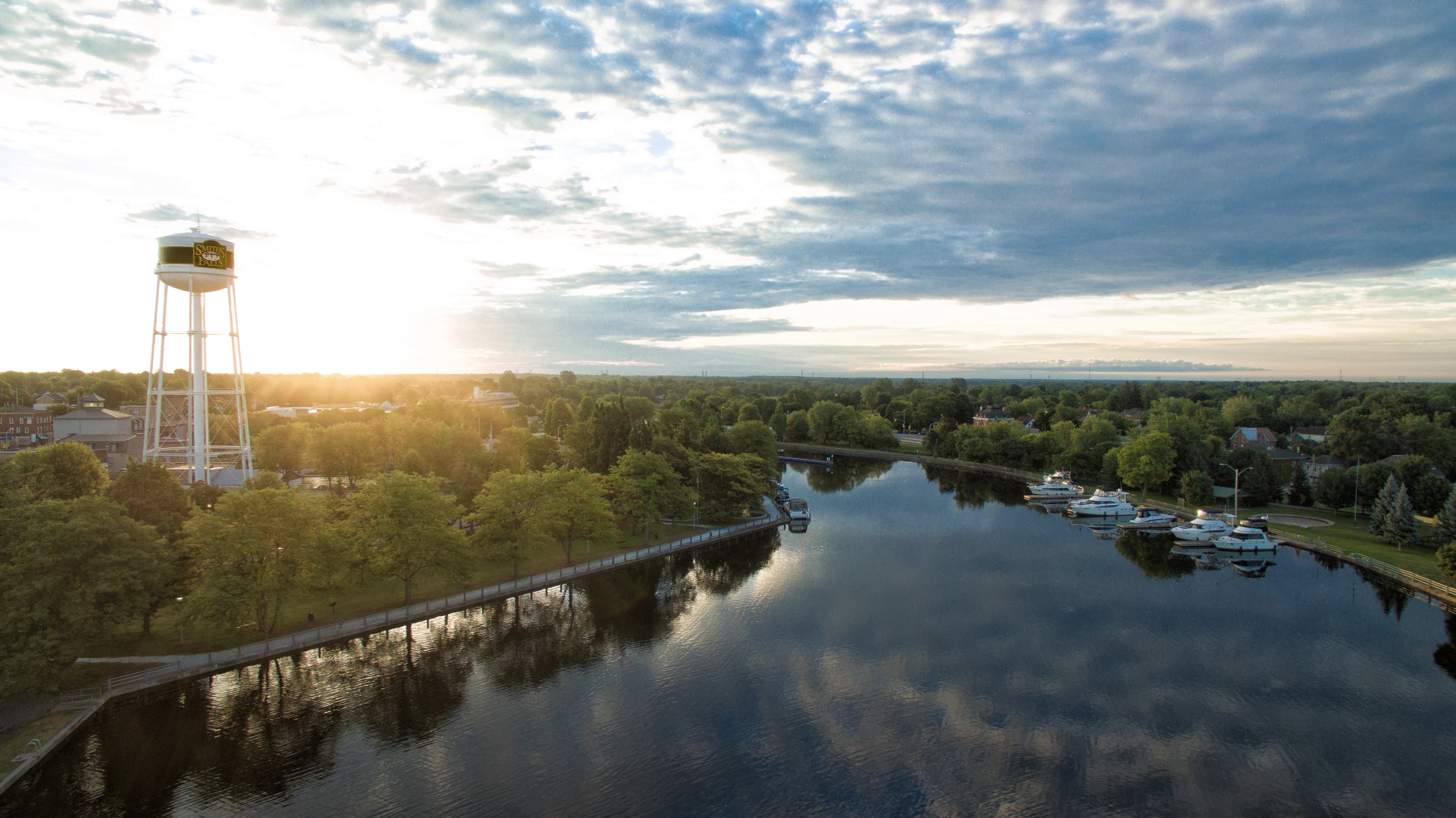 Posted on Thursday, July 13, 2023 06:57 PM
The Town of Smiths Falls will be accepting Quotations until 11:00 a.m. local time on Thursday, July 27th, 2023, for the following Quotations:

CONTRACT #23-PW-010
Pedestrian Crossover Jasper Avenue
CONTRACT #23-PW-012
Sign Reflectivity Assessment
To obtain documents please visit https://smithsfalls.bidsandtenders.ca. Quotation Submissions will only be received through the Town's electronic bidding system.
The lowest or any bid will not necessarily be accepted.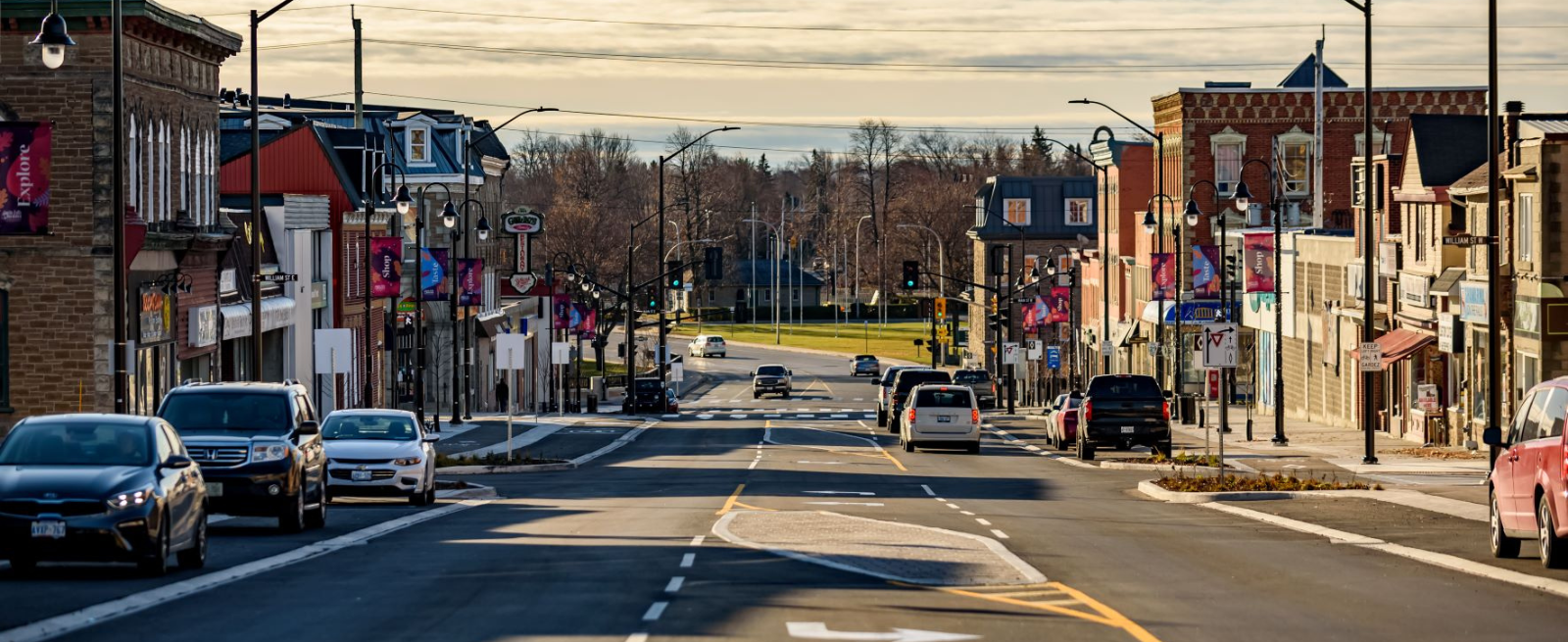 Posted on Wednesday, July 12, 2023 10:56 AM
Smiths Falls residents and downtown businesses are advised that Planning Services will be undertaking a downtown parking survey this month and early July.
In 2018, the Town undertook a parking utilization survey of on-street and public parking lots to determine how often they are used, as well as turnover, in order to identify if there are parking shortages and where. We are repeating this work this summer so that we have the best up-to-date information on the parking situation downtown. ...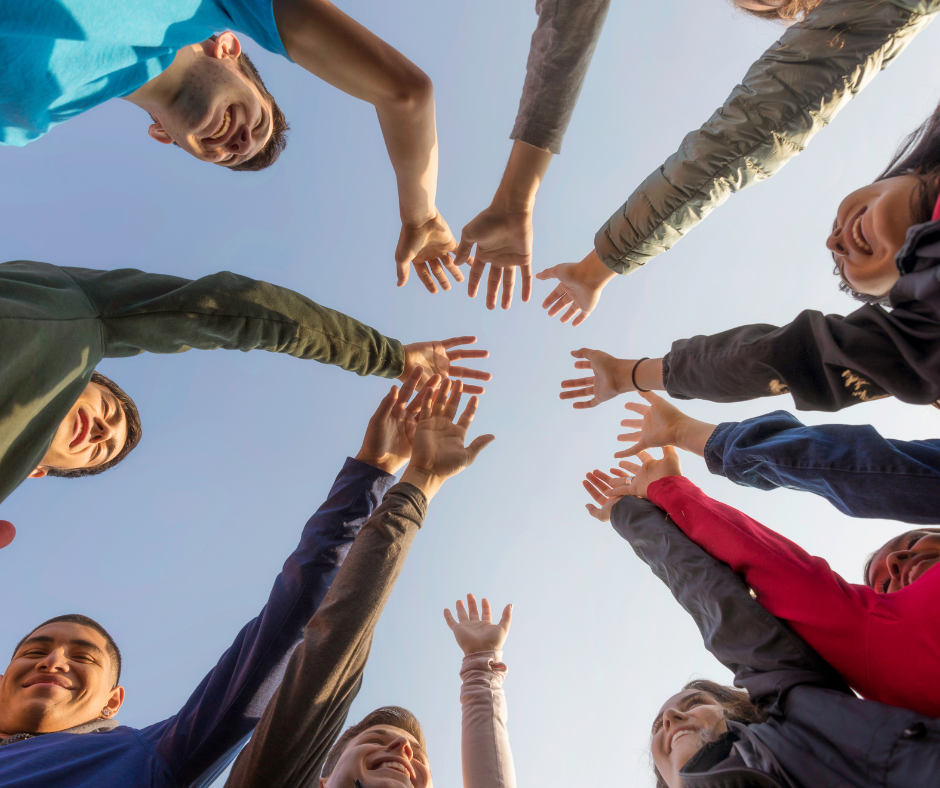 Posted on Monday, July 10, 2023 03:25 PM
TOWN OF SMITHS FALL S APPOINTMENTS TO THE SMITHS FALLS FOR ALL COMMITTEE
TAKE NOTICE THAT completed applications, whether by delivery, fax, email or regular mail addressed to the undersigned, will be received until 12:00 noon on Thursday, July 20th, 2023 from any member of the general public who desires to have their name considered for appointments the SMITHS FALLS FOR ALL COMMITTEE.
Applicants must be at least 18 years of age and Canadian Citizens.
Individuals are being sought for this...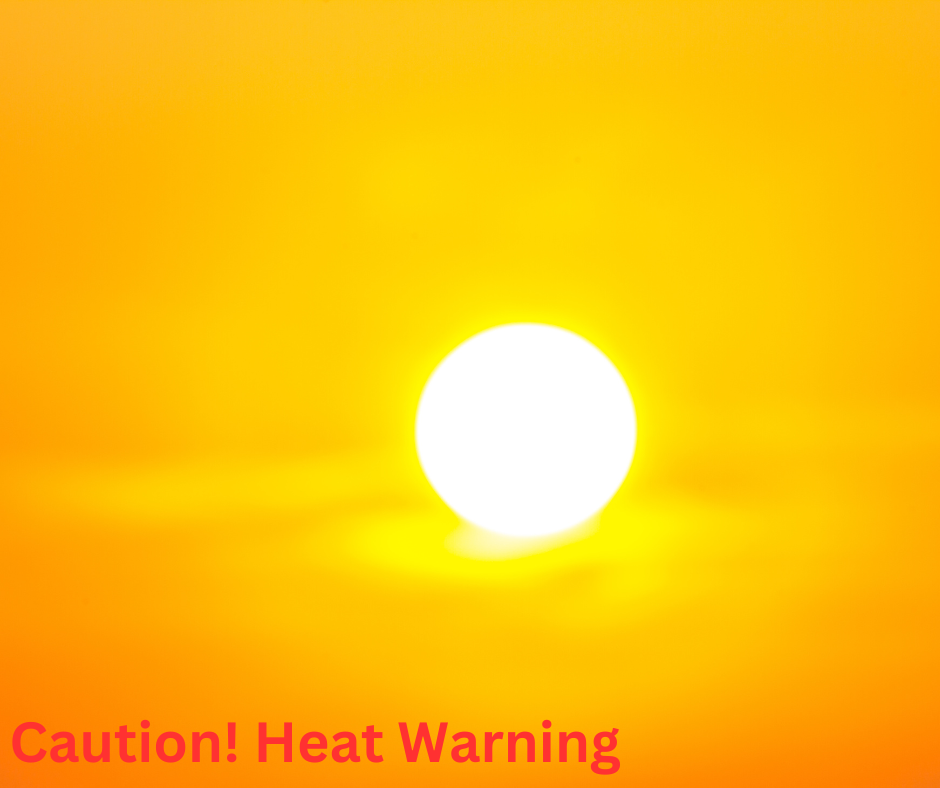 Posted on Wednesday, July 05, 2023 02:37 PM
HEAT WARNING!
Environment Canada has issued a heat warning for Leeds, Grenville, Lanark Region that is expected to last into Friday.
As part of the Town of Smiths Falls response plan, the following locations will be available for anyone who needs a cooling center:
Smiths Falls Seniors Activity Building located at 0A5, 61 Cornelia St W will be open daily from 9:00 AM - 3:30 PM.
Smiths Falls Royal Canadian Legion located at 7 Main St E will be open daily from 10:00 AM - 2:00 PM.
The Leeds, Grenville...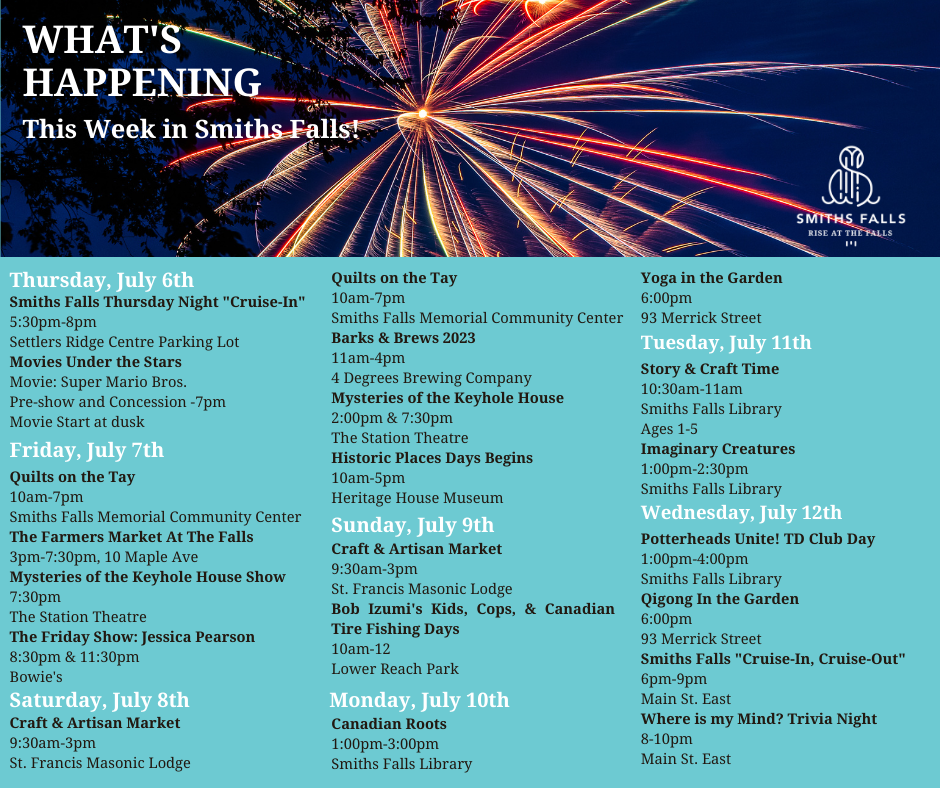 Posted on Wednesday, July 05, 2023 10:28 AM
Are you wondering what's happening in Smiths Falls this week? Subscribe to the new e-Newsletter that's keeping everyone updated on all the exciting events and activities happening in town. The 'What's Happening' e- Newsletter is a snapshot of the week ahead outlining all the fun things to do and see in the coming days. Events featured in the newsletter include trivia nights, children's day camps, musical and theatre performances, festivals, sports, games and other community programing or...
Subscribe to this page