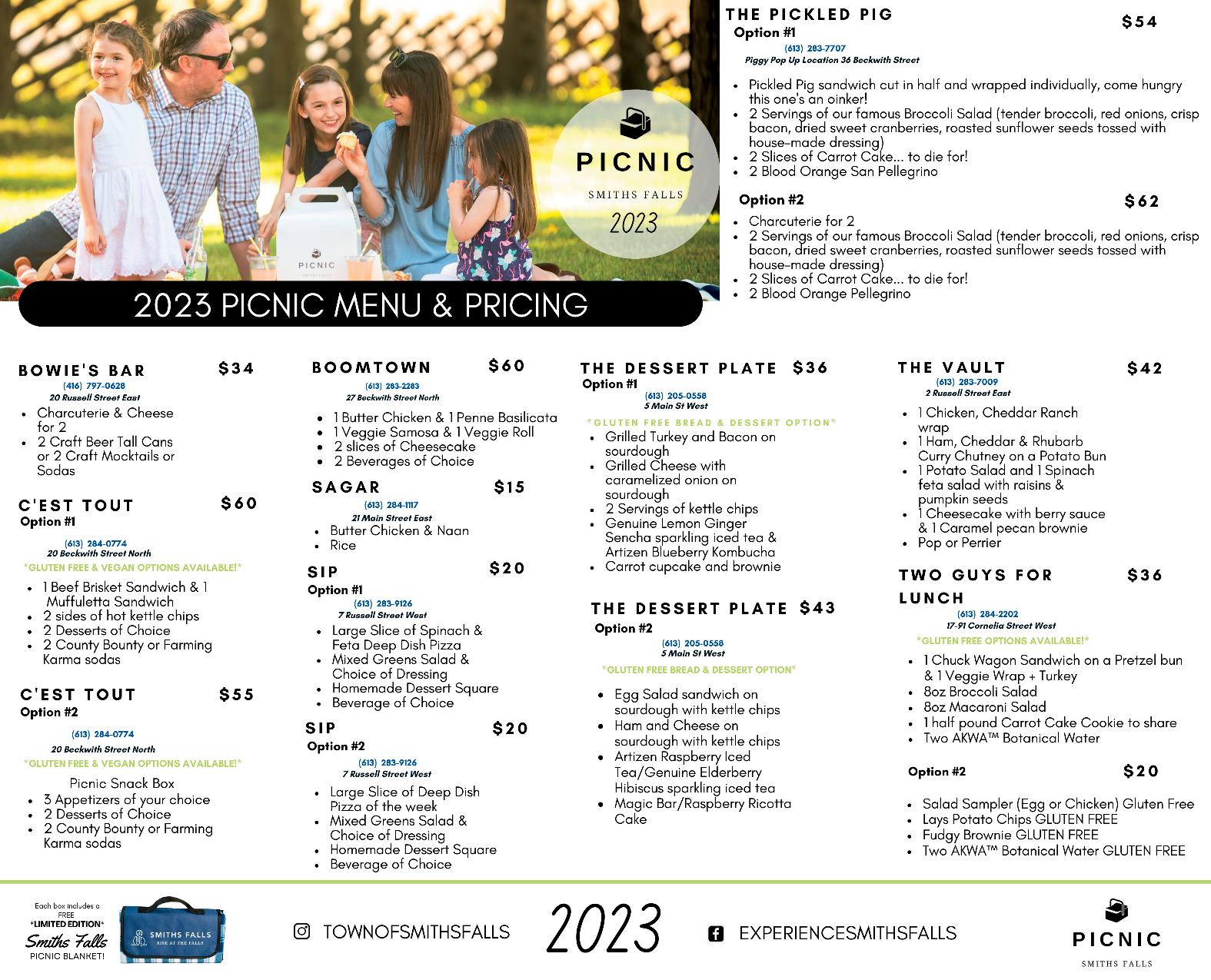 Posted on Wednesday, June 07, 2023 08:30 AM
MEDIA RELEASE
FOR IMMEDIATE RELEASE
June 7, 2023
Fourth-year relaunch of the PICNIC program in Smiths Falls!
Smiths Falls, ON – This year's PICNIC program is officially open featuring nine restaurants, with more expected to join as the summer unfolds.
Initially introduced in the summer of 2020 to support local restaurants and provide a safe takeout option during the pandemic, the award-winning PICNIC program has not only fulfilled its purpose over the last few years but has also gained popularity...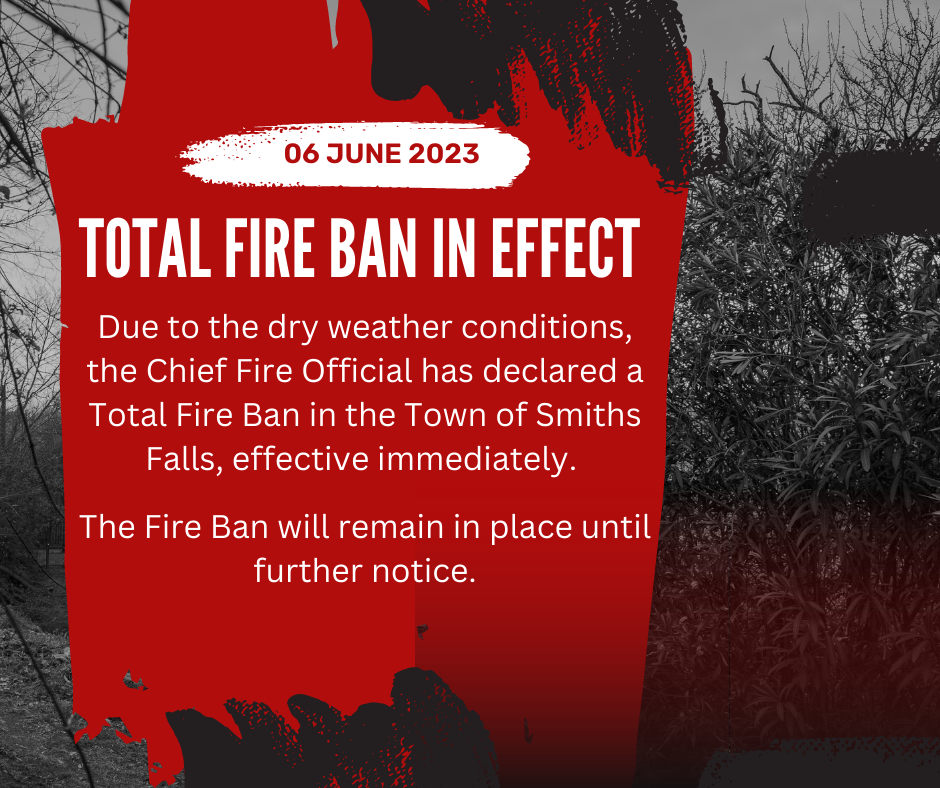 Posted on Tuesday, June 06, 2023 03:22 PM
Due to the dry weather conditions, the Chief Fire Official has declared a Total Fire Ban in the Town of Smiths Falls, effective immediately.
The Fire Ban applies to all open-air fires including all fire pits, cook stoves and campfires that use solid fuels such as wood or charcoal. Cooking grills & appliances with mechanical shutoff such as propane or natural gas cooking equipment such as barbecue or propane stoves are permitted.
The Fire Ban will remain in place until further notice.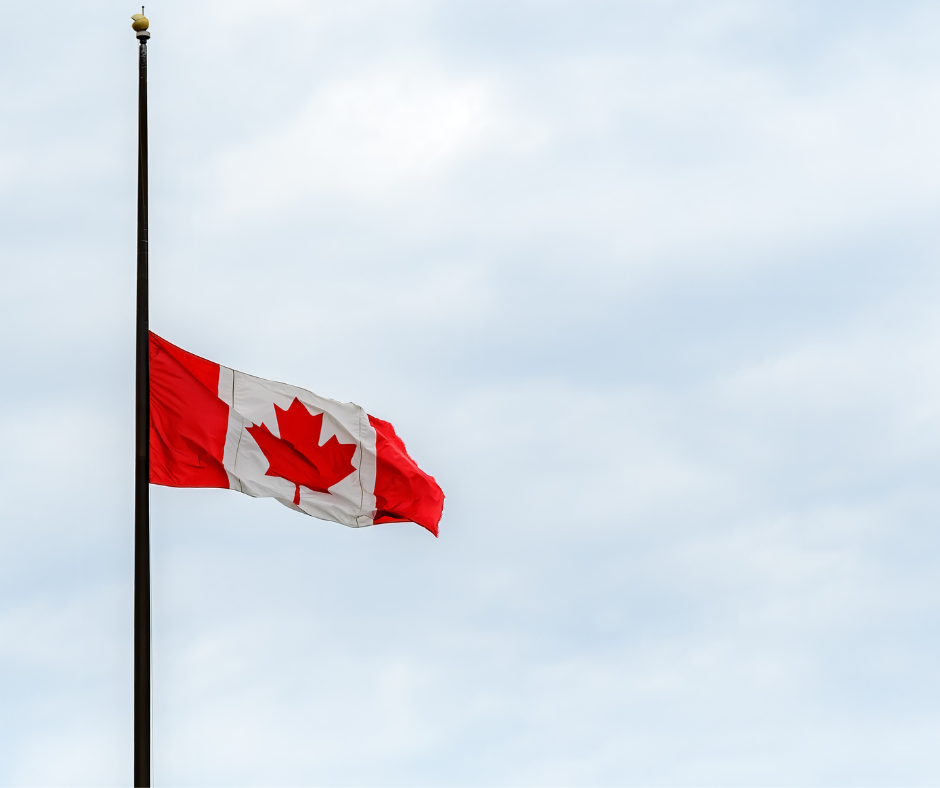 Posted on Monday, June 05, 2023 02:53 PM
MEDIA RELEASE
FOR IMMEDIATE RELEASE
June 5, 2023
Town of Smiths Falls to fly flags at half-mast in mourning of retired Smiths Falls Fire Chief Joel Gorman.
Smiths Falls, ON – It is with great sadness that the Town announces the death of retired Fire Chief Joel Frederick Gorman who passed away on June 2, 2023 at the age of 68.
Retired Chief Gorman "Joe" served his community with loyalty and dedication as a member of the Smiths Falls Fire Department for over 35 years where he finished his career as...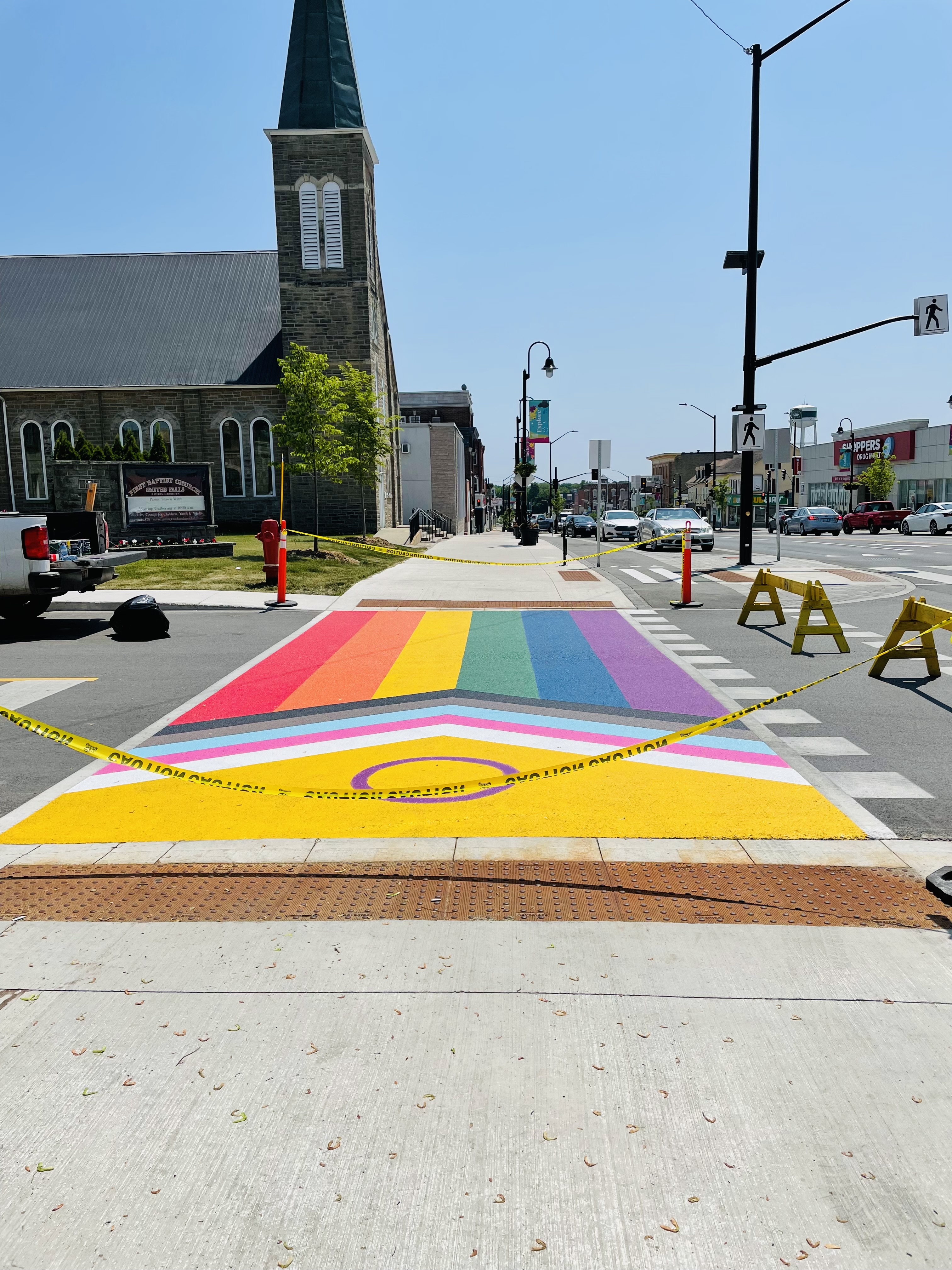 Posted on Friday, June 02, 2023 10:59 AM
MEDIA RELEASE
FOR IMMEDIATE RELEASE
June 1, 2023
Smiths Falls unveiling Rainbow Crosswalk for Pride Month
Smiths Falls, ON – The Town of Smiths Falls is honoured to be celebrating Pride Month with the unveiling of two brand-new rainbow crosswalks and pride flag raising on Saturday June 3rd at 1:30pm at the corner of Church and Beckwith Street.
"Adding the two rainbow crosswalks to a prominent location adjacent to town hall and along our busiest street is an expression of our values and stands as a...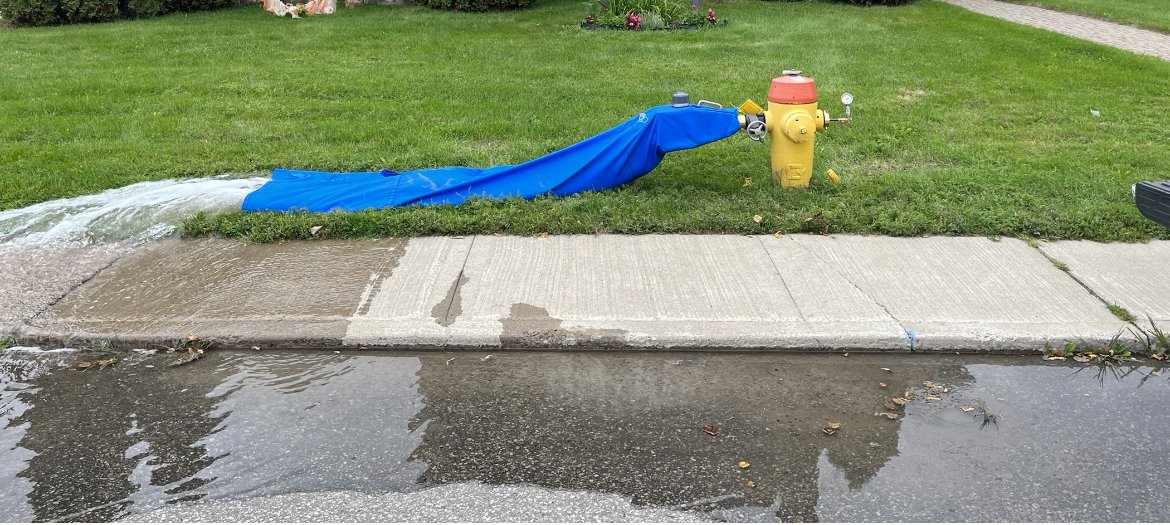 Posted on Friday, June 02, 2023 09:27 AM
The Public Works & Utilities Department has commenced their annual hydrant flushing program. This routine maintenance will occur between the hours of 7:30 a.m. to 4:00 p.m. It may result in some temporary minor inconveniences, such as discoloured water or loss of pressure. The discoloured water is safe for human consumption as it is caused by harmless sediment that has been stirred up in the watermains. If you notice discoloured water, run your cold water tap until the water runs clear. We...
Subscribe to this page