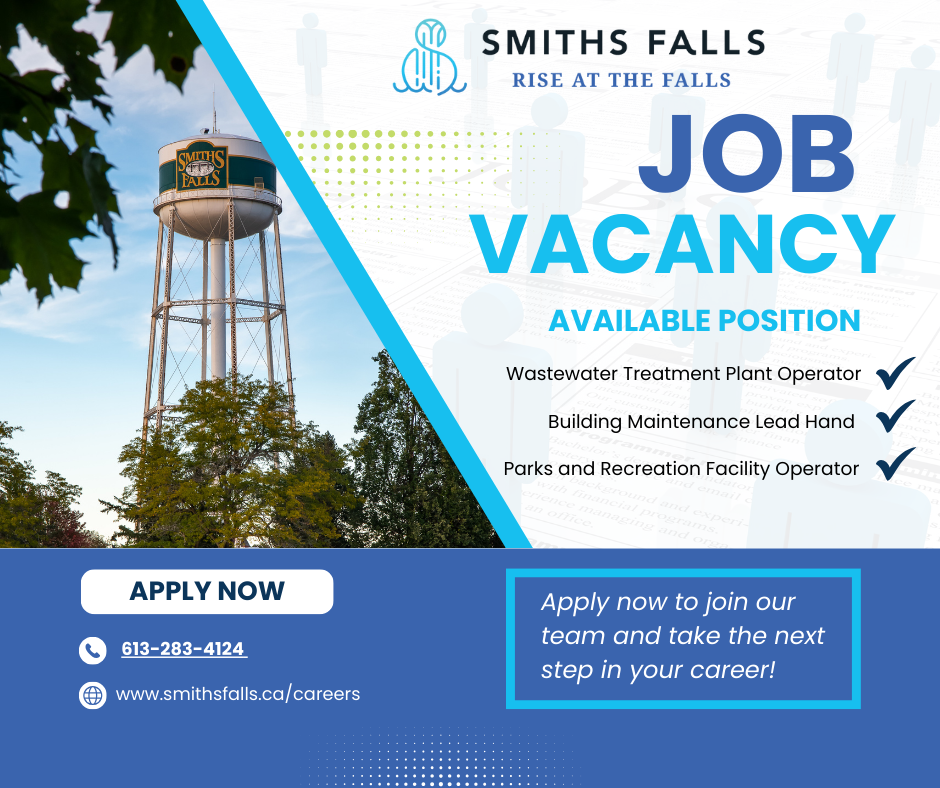 Posted on Monday, September 18, 2023 11:12 AM
The Town of Smiths Falls is a vibrant, progressive single tier municipality with a population of 9,000. One of Eastern Ontario's most scenic communities, we are centrally located within an hour of Ottawa, Kingston, Brockville and the US border. The Town provides a high quality and affordable life for its residents, with beautiful heritage buildings, two theatres, a charming downtown, and world-class museums and recreational facilities. Enjoy our thriving cultural scene with live music, foodie...
Posted on Monday, September 18, 2023 08:30 AM
Join the Smiths Falls Municipal Heritage Committee at the Station Theatre and Railway Museum of Eastern Ontario on October 23rd, 2023 for the 11th Annual Heritage Symposium. Cost of registration is $25.00/adult and $15.00/student. Lunch is included in the cost of registration.
For more information on the event or to register your attendance, please contact Mary Remmig at 613-283-4124 ext. 1136 or mhc@smithsfalls.ca.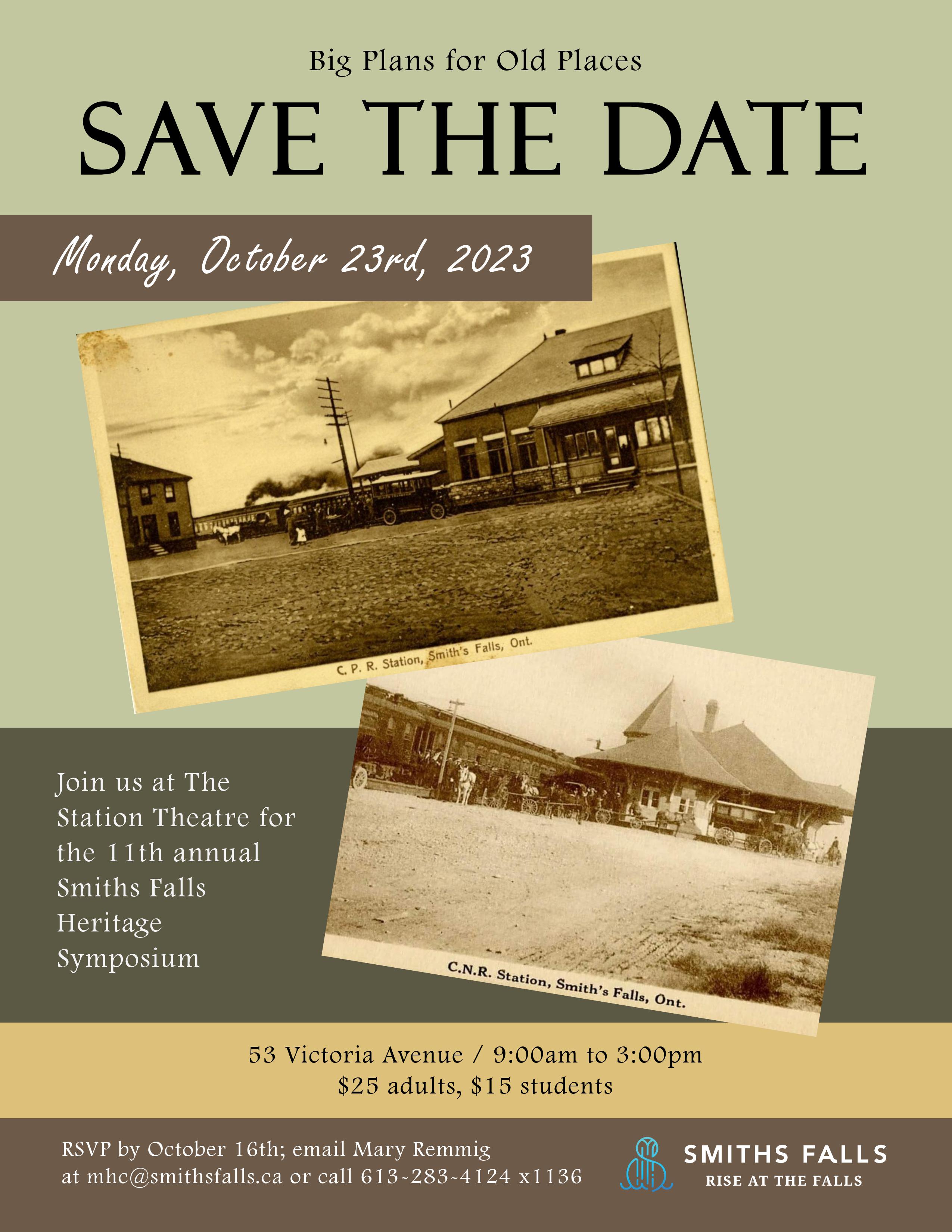 Posted on Wednesday, September 13, 2023 09:40 AM
MEDIA RELEASE
FOR IMMEDIATE RELEASE
September 12, 2023
2023 Heritage Symposium – Big Plans for Old Places
Smiths Falls, ON – The Smiths Falls Municipal Heritage Committee is proud to announce the return of its annual Heritage Symposium on Monday October 23rd, 2023 at The Station Theatre (53 Victoria Avenue) from 9:00 AM - 3:00 PM.
The Heritage Symposium focuses on expanding the local community's knowledge of heritage preservation and the importance of heritage protection within the community. Each...
Posted on Tuesday, September 12, 2023 04:55 PM
The Town is currently accepting applications for the following positions:
Questions about the positions should be directed to Nadine Bennett, Human Resources Advisor at hr@smithsfalls.ca
Subscribe to this page