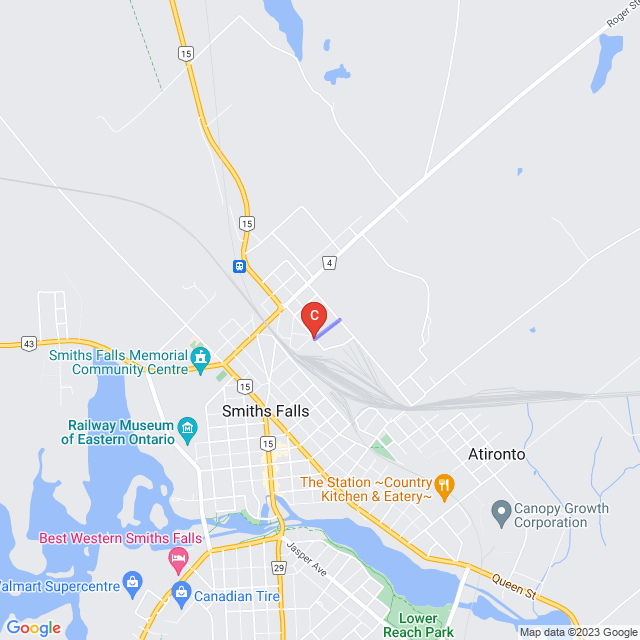 Posted on Wednesday, April 12, 2023 10:17 AM
Stephen Street (between McCann Street and Rideau Avenue North) will be closed on Thursday, April 13, 2023. The Town of Smiths Falls will be completing water distribution maintenance. The street will be closed at 7:30 a.m. and is expected to reopen by 7:00 p.m.
Posted on Tuesday, April 11, 2023 12:13 PM
The Town will begin collecting brush from last week's storm on Wednesday, April 12, 2023. Brush must be neatly placed at the backside of the curb or sidewalk in manageable sized bundles. This collection is for branches that fell during the storm only. Please have all brush set out and ready for collection by 7:00 a.m. on Wednesday, April 12, 2023. Residents do not need to inform the Town if they have brush that needs collected. The Town will begin picking up brush on Wednesday and continue to...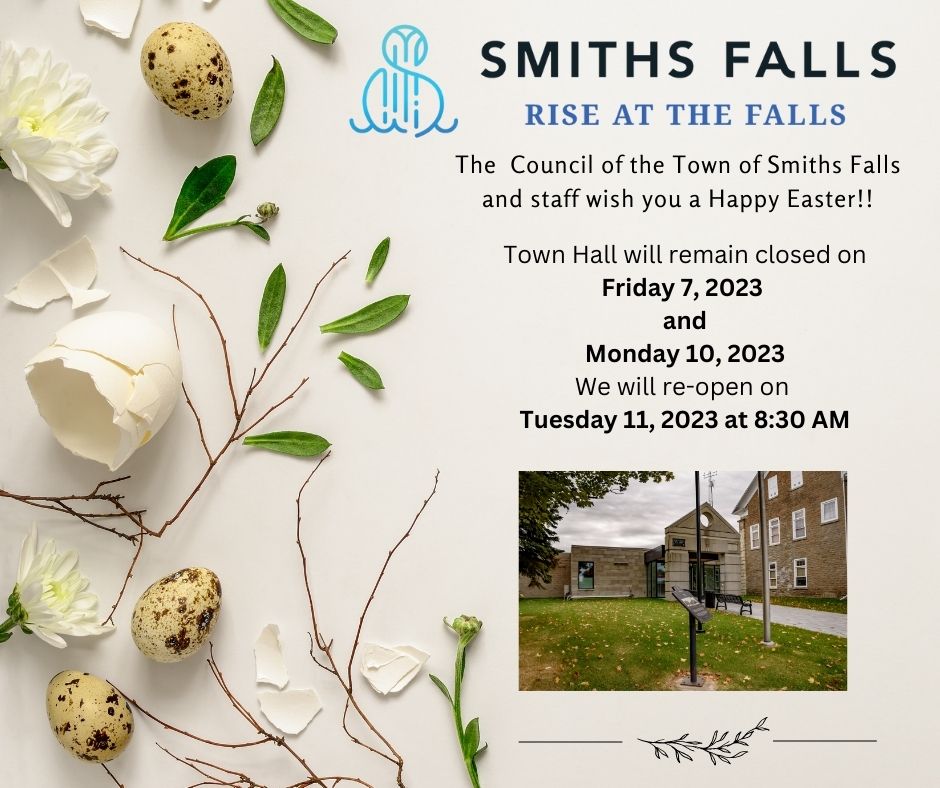 Posted on Thursday, April 06, 2023 03:35 PM
Happy Easter from the Town of Smiths Falls!!! Reminder that Town Hall will remain closed on Good Friday and Easter Monday. For after hour emergencies related to roads, water, sewer, recreation, parks and facilities, please call 613-284-1430.
Subscribe to this page