COMMUNITY SERVICE OFFICER "Through Education Comes Prevention."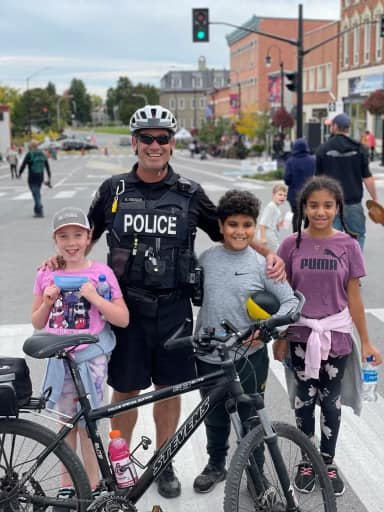 Constable Sean Keogan is the Smiths Falls Police Community Service Officer or CSO. The goal of our CSO is to strive to further the Smiths Falls Police Service motto of "Community First" and as such is an integral part in providing top notch community policing.
Community Service Officer
Constable Sean Keogan
skeogan@sfps.ca
613-283-0357 x 1254
Here are a few of the functions and services Constable Keogan provides in his role as CSO:
Liaison between the community and the police service.
Interacts with citizens, neighbourhoods, community organizations, businesses and schools.
Provides educational information, presentations, and crime prevention initiatives.
Attends community events and organize police and community functions.
DID YOU KNOW?
The following CSO releases are presented to inform citizens of the Smiths Falls Police and CSO current activities and initiatives in our community. These releases are aimed at addressing current areas of concern for the safety and security of all within our community.
CURRENT CSO RELEASES


Subscribe to this page