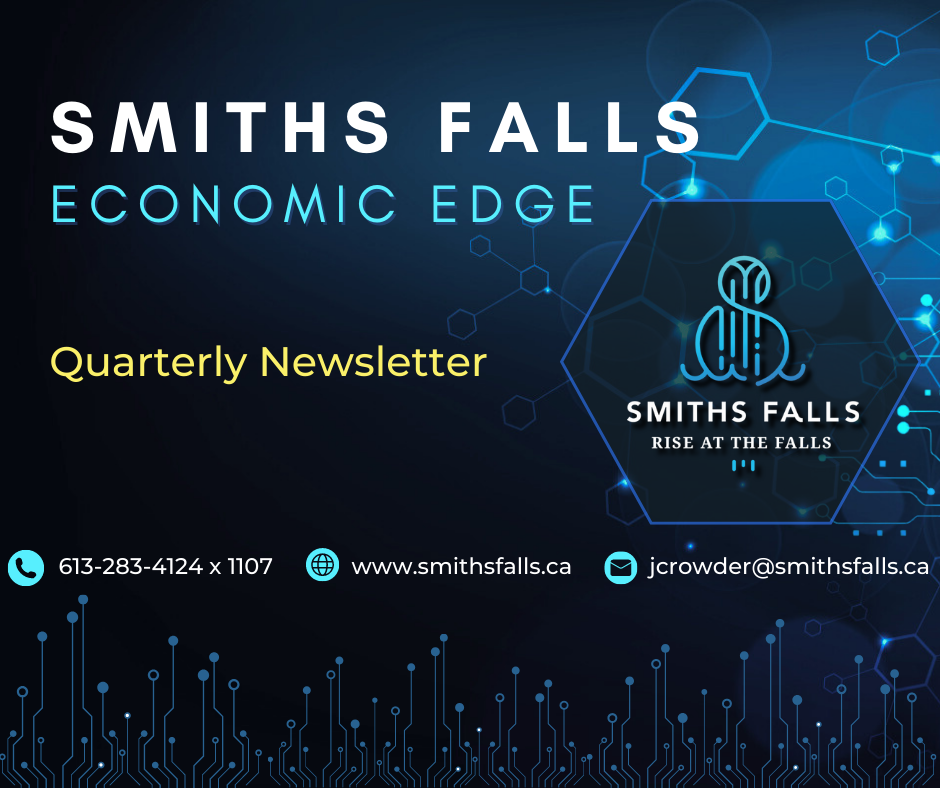 MEDIA RELEASE
FOR IMMEDIATE RELEASE
August 14, 2023
Smiths Falls Launches "Smiths Falls Economic Edge" eNewsletter
Smiths Falls, ON – The Town of Smiths Falls is excited announce the launch of Economic Edge, an Economic and Community Development e-newsletter for local businesses and organizations.
The new eNewletter aims to be the ultimate source for the latest information, insights, trends and opportunities for our vibrant business community. Fresh ideas, exciting news and valuable resources delivered straight to your inbox!
"Our businesses have been telling us that they would like more information about all the great resources and opportunities that are available in our community as well as those from other levels of governments and business support organizations. This initiative builds on our expanded communication efforts in addition to our new website and social media information campaigns," said Julia Crowder, Manager of Economic Development and Tourism.
Subscribers to the eNewsletter can expect to receive information on the following topics:
Business Profiles
Celebrating Business features
Local Programs and Initiatives
Workshops, Seminars & Webinars
News pertaining to Grants, Funding and Industry specific content.
Upcoming Events, BR&E and Marketing Opportunities locally for businesses and community partners.
The Economic Edge e-newsletter will be released every quarter, with some direct blasts in between when time sensitive information becomes available regarding funding or other opportunities.
You can easily sign-up today at smithsfalls.ca/EconomicEdge to receive this e-newsletter straight to your inbox!
-30-
Media Contact
Esther Njuguna
Communications and Marketing Coordinator
77 Beckwith Street N, Box 695
Smiths Falls, ON K7A 2B8
613-283-4124 ext. 1137
Subscribe to this page