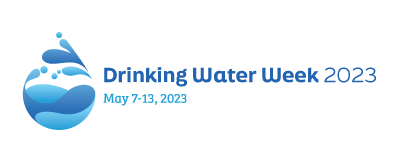 Mayor Pankow has proclaimed May 7th to May 13th 2023 as Drinking Water Week in the Town of Smiths Falls .
In recognition of Drinking Water Week, the Smiths Falls Water Treatment Plant is opening it's doors to the public for tours of the facility and a BBQ.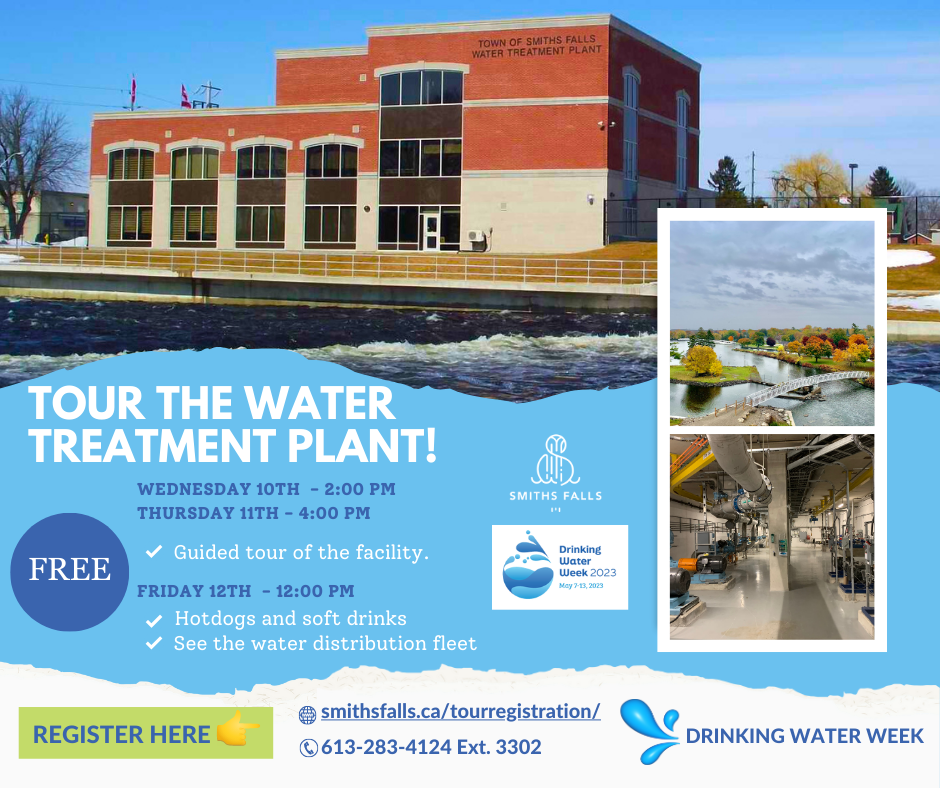 The guided tours will be conducted by the Water Treatment Plant manager, Jason Barlow , who will take you though the process of how your drinking water is treated and distributed.
Tours will be available on:
Wednesday May 10th at 2:00 p.m.
Thursday May 11th at 4:00 p.m.
Friday May 12th at 12:00 p.m. - BBQ and an opportunity to see the water distribution equipment. Please note that you do not have to register for the barbecue.
To attend the tour, please register below:
or
Call 613-283-4124 Ext. 3302
Location: 43 Abbott St N, K7A 1W4
Parking will be available along Park Avenue and James Street.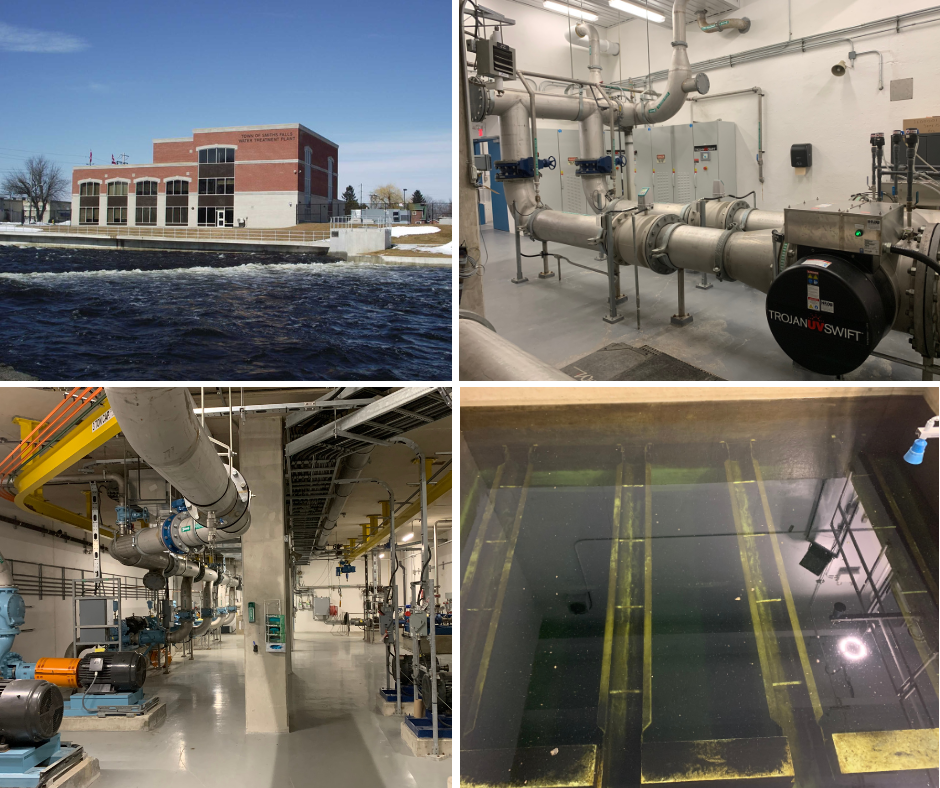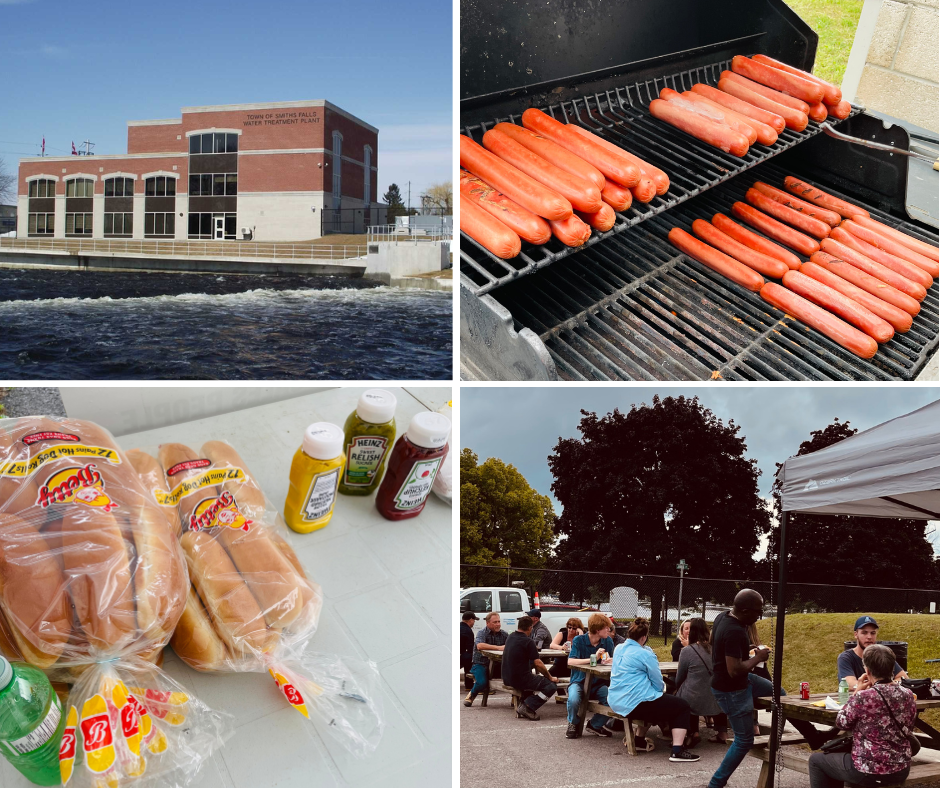 Subscribe to this page